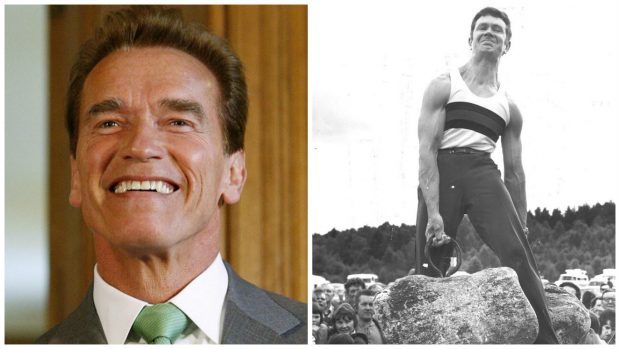 A legendary Deeside challenge will take central stage at Arnold Schwarzenegger's US strongman festival – one of the biggest of its kind in the world.
The 2017 Arnold Sports Festival, which takes place annually in Columbus, Ohio, will feature a Dinnie Stone "lift and hold" competition when it is held from March 2 to 5.
The historic "steens" made their way into the history books after legendary Birse strongman, Donald Dinnie, carried them the width of the Potarch Bridge in 1860.
His achievement has inspired hundreds of strongmen to flock to Deeside to lift the boulders, which together weigh 733lbs.
Belfast man, Jack Shanks, is credited with being the first person to lift and then carry the two massive stones unassisted exactly the same distance as Dinnie did, a feat the policeman achieved in 1973.
His son, Stevie Shanks, then fulfilled a lifelong ambition in 2015 by lifting the stones in Aboyne Green after overcoming Guillain Barre Syndrome.
Mr Shanks jun has since dedicated much of his time to spreading the word of the Dinnie Steens, even setting up a website which records every successful lift of them throughout history.
He is one of just a handful of lifters that has been invited to the Arnold Sports Festival to take part in the challenge on US soil.
The event – which includes the Arnold Classic, an expo and a number of bodybuilding, strongman and other sporting events – was established by the movie star in 1989. It is the largest health and fitness event in the US.
The Dinnie Steen competition will feature replicas created by the late Gordon Dinnie, which have now been shipped to the US.
The lift and hold competition was organised by Jan and Terry Todd, who founded the festival.
They also produced Stoneland, a documentary on Scottish stonelifting focusing on Dinnie's lagecy – which has received four million views since going live in late 2016.
Last night Mr Shanks jun, 53, who at 156lbs weights around a fifth of the two stones combined, said: "The whole thing in Columbus is whoever holds them longest wins.
"It is unbelievable. I actually think Dinnie would have had a presence in the states when he competed.
"I think the video, Stoneland, has had an impact. It has really brought stonelifting back to the fore. It is absolutely wonderful, it really is. You couldn't have asked for a better result from Stoneland."
Mr Shanks jun will be competing against famous strongman, Odd Haugen.
Among the other well-known faces who will be competing at other events during the festival is Hafthor Bjornsson, famed for his role as The Mountain in Game of Thrones.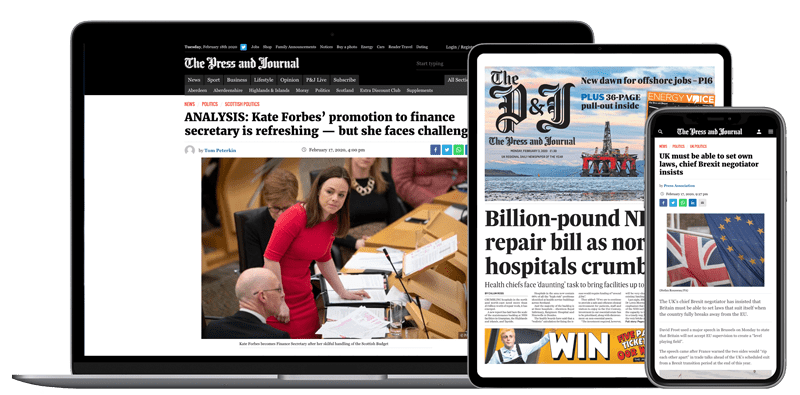 Help support quality local journalism … become a digital subscriber to The Press and Journal
For as little as £5.99 a month you can access all of our content, including Premium articles.
Subscribe