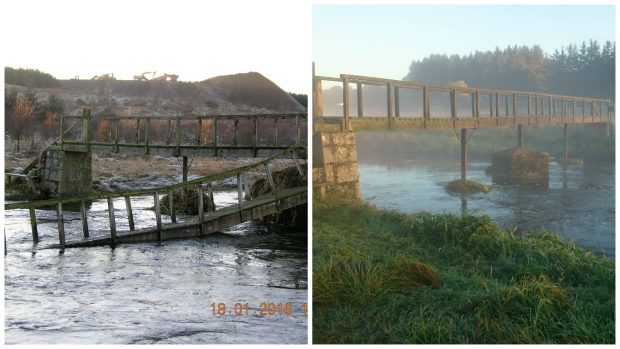 North-east fishers have vowed to replace a historic footbridge across one of the region's largest rivers, more than a year after it was destroyed by flooding.
Anglers have been forced into embarking on a three-mile detour on foot or avoid taking to the banks of the Ythan around the Ardlethan crossing altogether.
The footbridge, which dates back to the 1800s, was devastated when the river surged to almost 16ft – the highest since records began – in the wake of Storm Frank on January 8.
Now, the Aberdeen and District Angling Association (ADAA), which owns the structure, near Ellon, has vowed to raise £30,000 to build a "like-for-like" replacement.
The group has been handed a huge boost with a £10,000 sum for the works from the Big Lottery Fund.
The Ardlethan footbridge was used by the local community as well as fishers. And the ADAA hope the new crossing can be built by summer, when the fishing season is in full swing.
Committee member, Paul Adderton, said: "The plans are being drawn up and the project [cost] is going to be about £30,000.
"The bridge is very important, it serves two purposes. It will enable anglers from the car park to cross the river to fish the opposite bank.
"It is also used by the local community. Lots of people have been using it in the past. It is a community project.
"In the year just passed, you had to put up with the walking, or not fishing. That is the main thing. It can be a bit too far for our old members.
"We are doing a like-for-like bridge providing, not interfering with any of the riverbanks or the river. We hope to have the bridge completed by early summer."
The flooding on the Ythan devastated 64 homes and three businesses in nearby Ellon.
ADAA president, Robert Dey, said: "We welcome this additional funding that will enable us to replace the old bridge by a much more robust construction which will enable both anglers and members of the community to cross the river safely."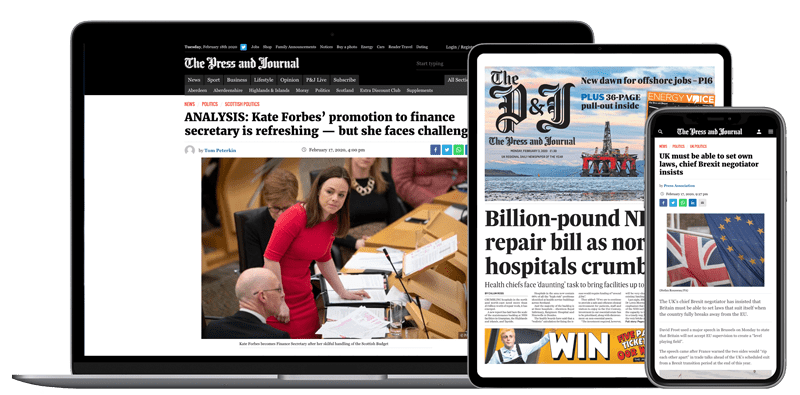 Help support quality local journalism … become a digital subscriber to The Press and Journal
For as little as £5.99 a month you can access all of our content, including Premium articles.
Subscribe