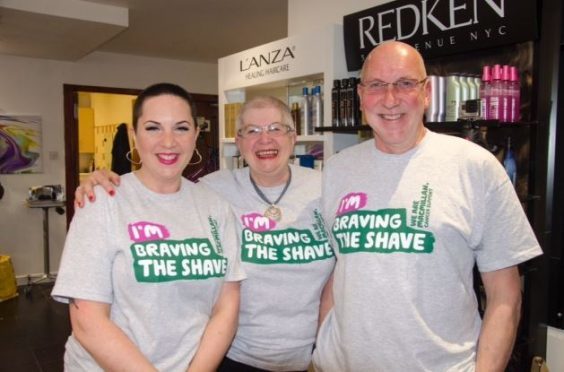 A Deeside hairdresser proved she could live life on a razor's edge to raise funds for a cancer charity.
Lynne Thompson-Howell – who owns Yarmain & Co on Bridge Street, Banchory – decided to "brave the shave" alongside her father and mother, Ian and Margaret McIntosh.
While the final amount is still to be tallied up, the group has raised more than £1,500, which will be handed over to MacMillan Cancer Support.
Surrounded by friends and family, the three went under the razor last Saturday, with the women receiving a number two crop and Mr McIntosh received a zero all over and a hot towel shave.
Mrs Thompson-Howell said they had been bowled over by the response from their customers.
She said: "Originally we thought raising about £150 would be good but everyone has been so generous, I can't believe how much we have raised. I'm absolutely delighted.
"Every year we do something for charities, I decided I would do brave the shave this year becaused my uncle has been diagnosed with cancer.
"The hairdressers have had clients who have had to get their hair cut short for chemo and they know how traumatic it can be – either they have lost their hair or they have family members who have been through it.
"This is the first time I have done this, I like to do something that makes me uncomfortable.
"It will take about a year for my hair to grow back to where it was, everybody's been so supportive and keep telling us we suit it short."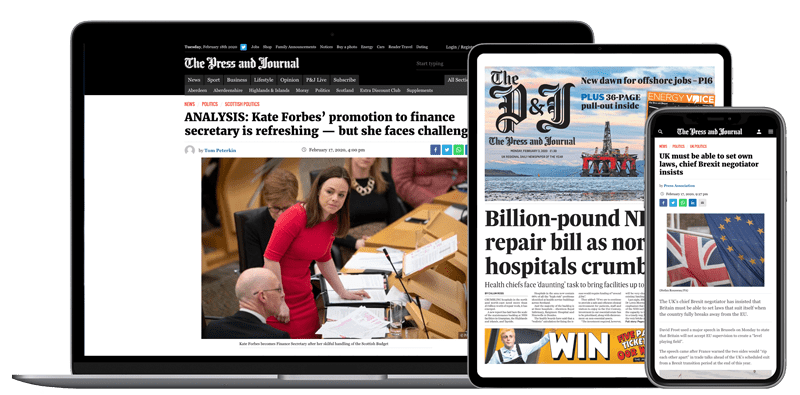 Help support quality local journalism … become a digital subscriber to The Press and Journal
For as little as £5.99 a month you can access all of our content, including Premium articles.
Subscribe