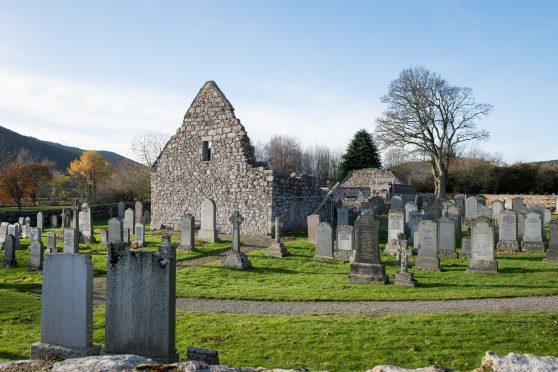 The Duke of Rothesay is spearheading a project to breathe new life into one of Deeside's oldest church yards.
Prince Charles is aiming to renovate the sixth-century Tullich Kirkyard, near Ballater, including restoring three Pictish stones to the site.
The duke has enlisted five construction students from his foundation for building community programme to carry out the work.
Part of their job will to build a traditional dry-stone wall which will be artistically decorated and will surround a prominent display of the stones.
Funded by the duke's charitable foundation, the project is being led by local dry-stone walling expert Steve Denham – and also involves the construction of a 984ft perimeter wall.
Rebecca Lloyd, head of philanthropy at the foundation, said: "The charity foundation sees this project as an excellent opportunity, on a heritage site, to encourage students of PFBC to learn important skills involved in dry-stone walling.
"We are delighted to fund the work being carried out and welcome the support we have received from the Royal Deeside community and local authority."
Construction of the new walling is expected  to run into next year.
Mr Denham, who runs walling contractor Stoneworks, based in Muir of Fowlis, near Alford, said: "This is certainly not my normal kind of job, but, as soon as I was contacted, I thought it was an exciting project.
"It's great to work with young people such as the students from The Prince's Foundation for Building Community who are keen on working outside doing traditional skills."
The kirkyard site comprises a circular graveyard with a ruined kirk in the centre.
The kirk that stood on the site until 1798 dated back to 1400 but was preceded by previous similar structures, the earliest of which was founded by St Nathalan in the mid-600s.