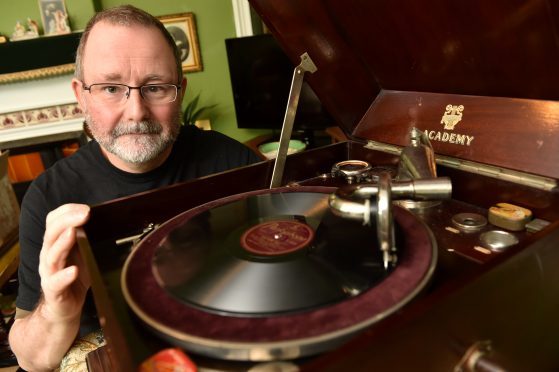 A record collector's new initiative is music to the ears of pensioners across the north-east.
William Rimmer, 56, has been collecting gramophone records for about a year having always been interested in the mechanics of the player itself.
The Stonehaven man has bought dozens of "78s" – named after the speed in which they were played – with some more than 80-years-old.
But it was not until his mother was diagnosed with dementia earlier this year that he realised the true power of music and song.
Research has found that the area of the brain which is receptive to music is one of the last to be affected by conditions such as Alzheimer's disease.
Branding himself the Gramophone Man, Mr Rimmer is now offering his services and his records to nursing homes.
Mr Rimmer said: "There's a couple of charities out there that already do it for people.
"It's all about stimulating the mind, it's had great responses so far.
"When I was in the last home there was an older gentleman who was really quite confused and agitated when I got there.
"After an hour's session playing 1930s and 40s music it was like his real personality crept out.
"He stopped shouting and swearing and became really polite and began chatting to the other residents.
"He was one of the many people who was singing and he could remember a lot of the words, it was obviously a strong memory for him."
While they look similar to the more familiar vinyl records, 78s are made of a much more fragile material known as shellac resin.
However many of them still survive and fetch anywhere between a few pounds to £100.
Among the records on the more expensive end of the scale are wartime records such as Vera Lynn and Bing Crosby's festive classic White Christmas.
Mr Rimmer said he is always looking to expand his collection and has appealed to anyone who would wish to donate, or sell, 78s.
Anyone who is interested in trading items or wishes to arrange for him to visit a care home should contact Mr Rimmer via wsrimmer@googlemail.com.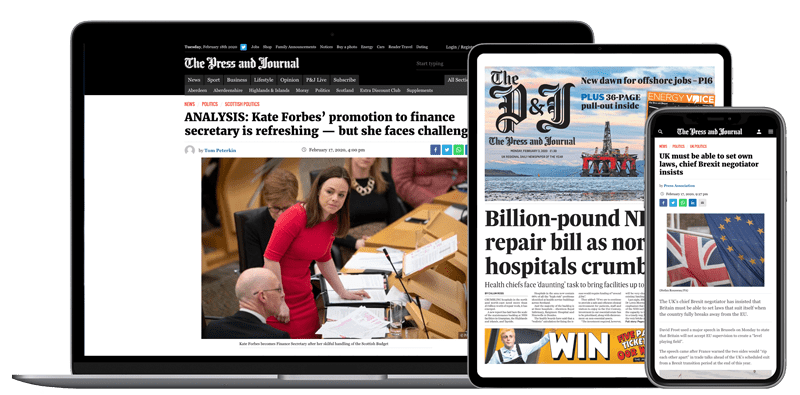 Help support quality local journalism … become a digital subscriber to The Press and Journal
For as little as £5.99 a month you can access all of our content, including Premium articles.
Subscribe