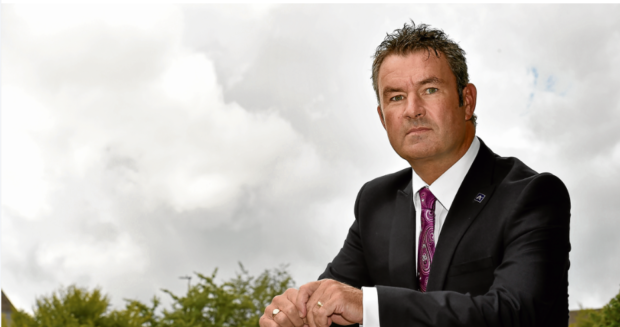 Pupils from a north-east secondary school will face restrictions at a popular local shop amidst a row over food waste.
Mintlaw Academy pupils are said to have tewsted the patience of bosses at the local Co-op store by leaving takeaway cartons strewn across the pavement outside.
That has led the retailer to complain about the "unsightly" littering and now take action.
Two new bins outside the store and it will now restrict the amount of youngsters who are able to access the shop at lunch times.
The Co-op has said it maintains a "close relationship" with Mintlaw Academy, which has backed the steps it is taking.
A spokesman for the Co-op said: "We have a close relationship with the school who are supportive of our concerns regarding unsightly fast-food and chip wrappers being dropped in the community.
"We have not banned pupils from our store.
"Instead, like other retailers, we have decided to limit the number of pupils who enter our store at any one time at lunchtimes without a parent or guardian.
"We have also installed two bins outside our store and while we have temporarily asked pupils not to enter our grounds eating fast food, we do encourage students to use the bins that we have provided in order to reduce litter for the benefit of the whole community."
Last night, Aberdeenshire Council's education chief encouraged youngsters to be "ambassadors" for their community.
Vincent Docherty said the local authority would also be happy to hear from the Co-op about any problems that arise so they can carry out their own probe.
He said: "Schools across Aberdeenshire encourage children and young people to be ambassadors for their community. This is done through school assemblies, extracurricular voluntary groups, as well as being a feature of lessons.
"Mintlaw Academy has been in regular contact with the Co-op branch concerned.
"The school would encourage the Co-op to make them aware of any incidents should they arise and provide as much detail as possible so they can be investigated."