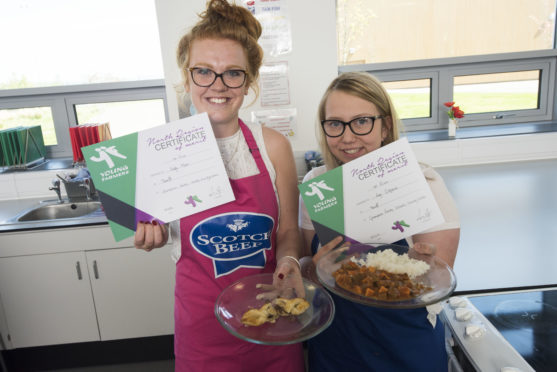 Two amateur chefs from Aberdeenshire will put their skills to the test after reaching the finals of a nationwide cookery contest run by the Scottish Association of Young Farmers Clubs (SAYFC).
Amy Dalgarno and Judy Mair impressed judges in the North of Scotland heat and have now earned the opportunity to fight fort the title of Scotch Kitchen Country Cook champions at the final, to be held at the Quality Meat Scotland (QMS) stand at this year's Royal Highland Show.
The pair will compete against three other teams and will be given an hour to create a dish containing Scotch lamb, beef and pork, alongside a bag of mystery ingredients.
Alan Clarke, Chief Executive of QMS, said: "It is fantastic to see the next generation of our industry taking such pride in their brands and we hope our Scotch Kitchen website will provide a great source of inspiration for the young chefs in the weeks to come."