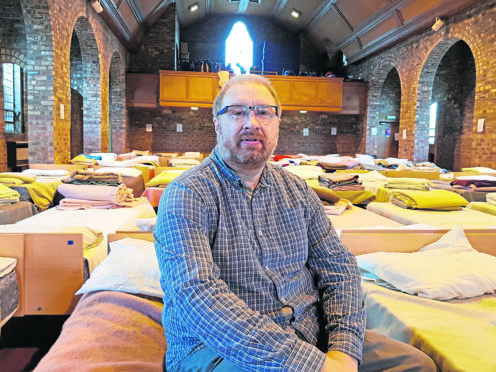 A north-east man who endured homelessness is among the members of a Church of Scotland congregation in Edinburgh that has converted one of its buildings into a care shelter for up to 75 rough sleepers.
The £220,000 project has been boosted by the experiences of congregation community outreach worker Michael McMullin, from New Deer in Aberdeenshire.
He was forced to couch surf, sleep in his car and finally survive on the streets for two months after his marriage broke down.
Mr McMullin, 49, explained that he felt powerless and unloved during his ordeal, which took place seven years ago.
It which was one of the motivations behind him getting involved in the new project at the former St Aidan's Parish Church in the city's Chesser Avenue.
He said: "I was lucky that I had friends who helped me get back on my feet and I hope that the work we are undertaking can help break the circle for people who have fallen on hard times.
"They are valued human beings and the church family does not judge – it provides a warm and safe environment.
"I don't want people to feel like I did in 2012 because, but for the grace of God, any one of us could be in that situation."
Mr McMullin, a father of three, who was an accountant then a taxi driver, said his Christian faith had helped him turn his life around and he is now about to get remarried.
The initiative has led to the wooden pews in the stunning red brick sanctuary being removed and replaced with single beds with colourful linens and blankets.
The vestry and small rooms have been converted into toilet and shower facilities for women, whose sleeping quarters are in a separate area of the sanctuary.
Known as the Diadem, the emergency accommodation project is a joint venture between Gorgie, Dalry, Stenhouse Church of Scotland and Bethany Christian Trust.
A special thanksgiving service is being held in one of the church halls tomorrow by the congregation's minister, the Reverend Peter Barber.
To date the shelter, which is open from 9pm until 6.30am, has welcomed 653 different individuals and provided 10,767 bed spaces.
The care shelter began in Edinburgh as a two-week pilot project in 1996 and has grown to 32 weeks, covering the coldest months of the year.
Until now, the project rotated round different church venues in Edinburgh and service users slept on mats on the floor.
Ruth Longmuir, the care shelter manager of Bethany Christian Trust, said: "The Diadem is a wonderful venue and we are delighted to be based there.
"The raised beds and shower facilities have made a huge difference to our guests.
"We are thankful that Gorgie Dalry Stenhouse Church shares our vision for the care shelter and have so generously provided this building for our long-term use."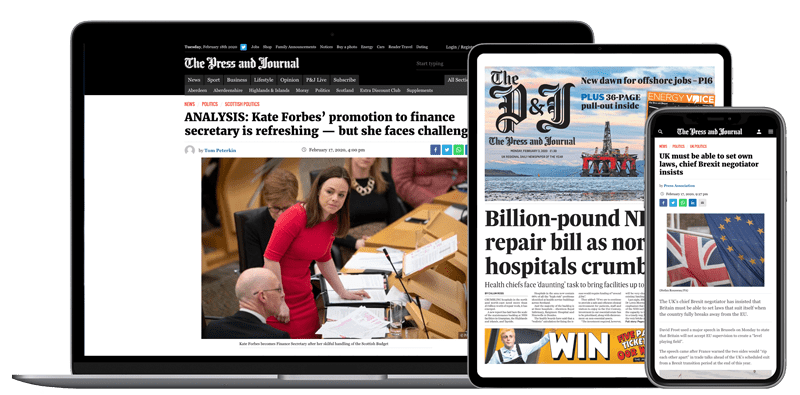 Help support quality local journalism … become a digital subscriber to The Press and Journal
For as little as £5.99 a month you can access all of our content, including Premium articles.
Subscribe