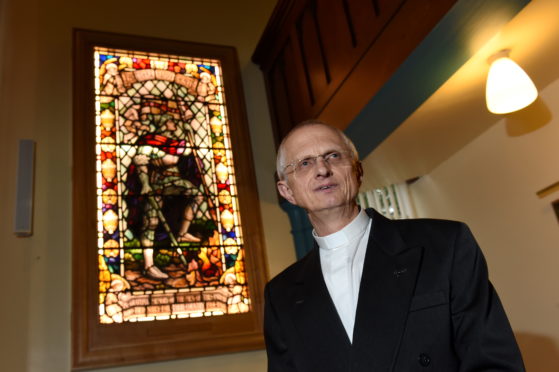 A poignant memorial to some of the north-east men killed in the First World War has been restored and unveiled in a new home.
For years, an elaborate stained glass window and brass plaque adorned the walls of Keithhall Church, near Inverurie.
The window depicts a man known only as The Christian Soldier, along with the phrase: "In grateful memory of the men of this parish who died nobly for their country."
The armour-clad warrior is holding a banner and a sword, and also has the words "faithful unto death" above him.
Meanwhile the plaque lists the names and details of 18 men who had lived locally to the place of worship before the war.
But when Keithhall Church was closed and put up for sale in August 2018, questions were raised as to the items' future.
As there was "no guarantee" the building's potential new owner would use it for religious purposes, or make the window and plaque publicly accessibly, it was decided the pieces would be moved to a new location.
Following an application to Aberdeenshire Council, it was determined that they would be rehomed four miles away at Fintray Church, which has been in a union with Keithhall and Kinellar since 2006.
And 100 years on from their creation, a rededication ceremony for the plaque and window was held on Saturday.
Both have been cleaned and refurbished, with the window now in a back-lit oak frame – allowing people to view its design without the need for sunshine from behind to illuminate it.
The items were piped into the church ahead of a service led by Rev Martyn Sanders, with church members, visitors, those involved in the restoration and representatives from the Gordon Highlanders all in attendance.
Property convener for Fintray Kinellar Keithhall Parish Church, Pat Lawie, said: "It was pleasing to see a large turnout, whose reaction of seeing both window and plaque lit spoke volumes for both the workmanship and the significance of these memorials.
"We tried to do it all with a lot of compassion for the people of Keithhall.
"They have been done beautifully and I'm really pleased."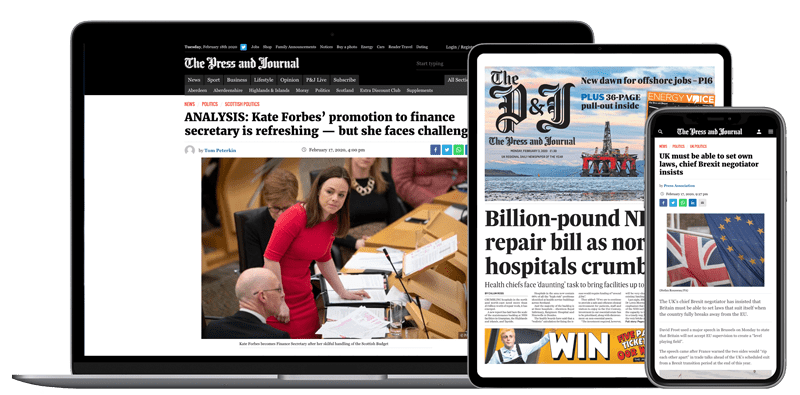 Help support quality local journalism … become a digital subscriber to The Press and Journal
For as little as £5.99 a month you can access all of our content, including Premium articles.
Subscribe