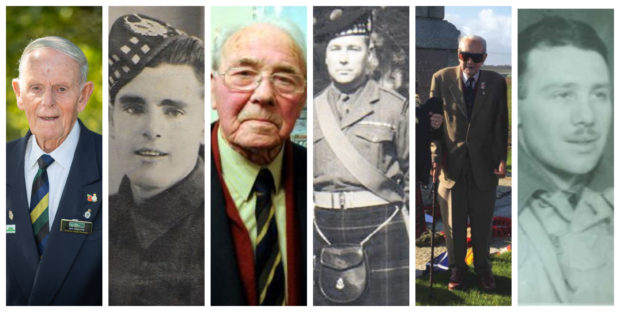 The regimental secretary of the Gordon Highlanders Association will mark the 75th anniversary of VE day by raising a toast to three surviving Second World War veterans who the famous regiment has "great respect and admiration for".
Although the few surviving veterans of the war still alive today will all be confined to their homes this VE day due to the coronavirus pandemic, Major Grenville Irvine-Fortescue said there is still a lot the public can do to "recognise their sacrifices and commemorate and celebrate what they achieved" by sending cards, letters, or even a wave to those that risked their lives to protect their country.
Major Irvine-Fortescue is celebrating the service of all Gordon Highlanders veterans, but said he would raise a particular toast to three of the regiment's Second World War survivors in particular who are still alive to celebrate the 75th anniversary.
The regimental secretary has praised Alexander Sim, age 98, Jim Glennie, age 94, and 103-year-old Thomas Elvet Davies.
Mr Sim joined the Highlanders in 1939, and served with the regiment on North Africa, and fought in Egypt, Tunisia, Sicily and Italy and would later volunteer at the Gordon Highlanders Museum from 1997 to 2015.
Mr Glennie, who joined in 1943, participated in the Normandy landings in 1944, and is still a volunteer at the museum to this day.
He was awarded France's highest honour for his role in D-Day.
Mr Davies joined the Oxford and Buckinghamshire Light Infantry in 1939, and switched to the reformed 2nd Battalion Gordon Highlanders as a battle casualty reinforcement replacement in time for the Normany landings.
At the time he was the only Welshman in the regiment and he now lives in Wales.
Major Irvine-Fortescue said: "Let us make the most of this 75th anniversary in whatever way we can and in particular for those veterans who will be deeply affected by not being able to justifiably stand proud with their colleagues with whom they went through so much."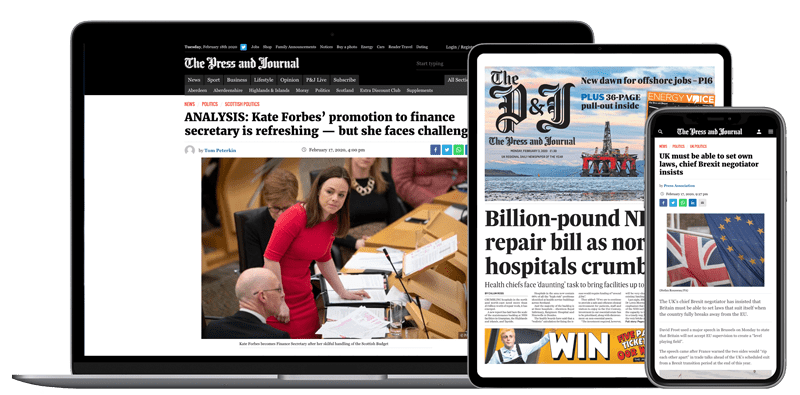 Help support quality local journalism … become a digital subscriber to The Press and Journal
For as little as £5.99 a month you can access all of our content, including Premium articles.
Subscribe