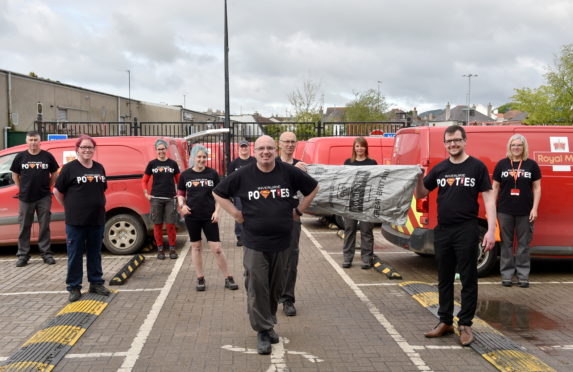 The coronavirus lockdown has revealed local heroes in all walks of life, and now postal workers in an Aberdeenshire town are dressed accordingly.
More than 70 postal workers in the Inverurie area have donned Superman T-shirts while carrying out their vital duties.
The superhero shirts, emblazoned with Inverurie Posties, are being worn by workers delivering to the AB51 and AB52 areas, as well as by those grafting in the town's delivery office.
Office manager David Cruickshank suggested the idea to postman Graham Watson, and it was decided to donate the proceeds of the sale of the T-shirts – which workers bought themselves – to help NHS staff at Inverurie Hospital.
As well as the 76 Royal Mail staff at Inverurie, former workers and friends and family of staff have supported the initiative by snapping up T-shirts to wear with pride.
Mr Watson said: "I usually do quite a bit of fundraising but with this pandemic I obviously can't, so when David asked me to help with this, it seemed an ideal way to keep my hand in and help other key workers.
"It shows the generosity of the postal workers in Inverurie."
Mr Cruickshank added: "I thought it would be a good idea to boost morale, have a laugh and raise some money to help the local hospital at the same time.
"It's been a hard few weeks for everyone and I'm very proud of the staff and I thank them for their hard work and dedication."
A Royal Mail spokeswoman said: "Over the last few weeks we have been inundated with messages and pictures from our customers across the country in praise of the extra lengths our postmen and women have been going to during the coronavirus crisis to raise spirits, and money for local charities.
"We know that local communities really value what our postmen and women are doing in these challenging times, and we're really proud of them, too".
Royal Mail recently launched the "thumbs up" initiative, with customers asked to give their postie an appreciative thumbs up as they go about their duties during lockdown.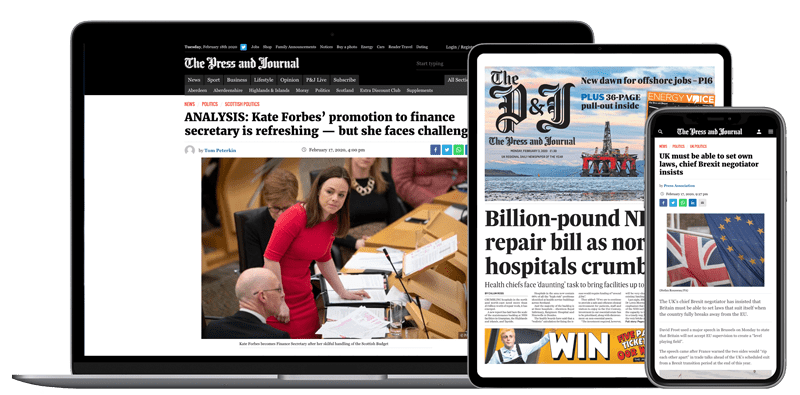 Help support quality local journalism … become a digital subscriber to The Press and Journal
For as little as £5.99 a month you can access all of our content, including Premium articles.
Subscribe