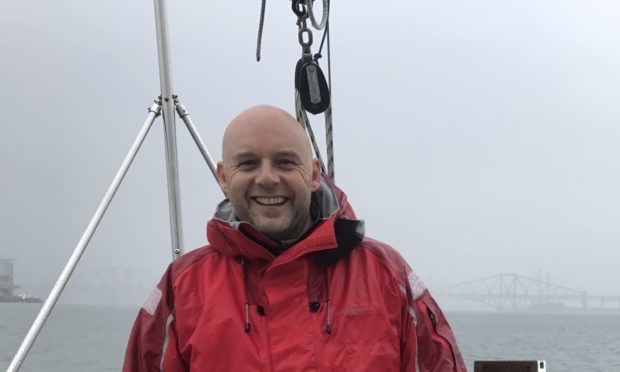 An Aberdeenshire sailor is travelling thousands of miles across the Atlantic to the Caribbean to rescue a boat before hurricane season hits.
Brian Munro, who previously sailed around Britain for charity, had been planning on a repeat adventure this year in memory of his close friend George Peggie Senior.
The voyage would have raised cash for the RNLI, which Mr Peggie worked for, but it was scuppered due to the coronavirus.
Now Mr Munro, a former Aberdeen Harbour worker who left his job in January to pursue a career in sailing, is getting ready to depart the UK tomorrow for a six-week journey across the Atlantic to St Maarten alongside two crew members.
Mr Munro, from Kemnay, said he was presented with the opportunity to carry out the rescue job for a company in southern England, and decided it would be a good replacement challenge for his cancelled trip around Britain.
The journey to the Caribbean to get the boat and return to the UK will include more than 4,500 miles of upwind sailing.
He hopes to raise £5,000 for the RNLI by taking on the transatlantic adventure.
The 45-year-old said: "This will be an opportunity of a lifetime for me.
"It's going to be a very long voyage. Weather is always important to prepare for when you're sailing, but especially when it's coming up to hurricane season in the Atlantic."
To donate, people can visit www.justgiving.com and search for "Brian Munro".