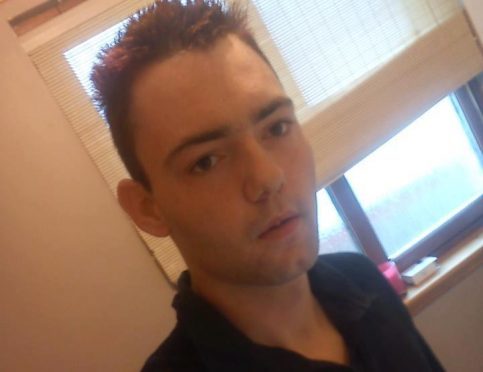 A man will go on trial accused of trying to cover up the cause of death of a Moray 20-year-old he allegedly supplied with heroin.
Sam McMahon has been charged with selling Wallace Murphy the Class A substance, along with three other people.
And prosecutors claim that Mr Murphy died at a property in Elgin on May 18, 2014 as a result of the drugs he took.
It is further alleged that McMahon then tried to interfere with the course of justice by disguising what happened to him.
Indictment papers state that McMahon "wiped" forensic evidence from the man, then placed a gas canister in his hand.
The 34-year-old appeared on remand at Elgin Sheriff Court yesterday, where he denied the charges.
Court papers state that, between May 18 and May 21 in 2014, he supplied heroin to Mr Murphy and three others.
The offences are said to have taken place at Francis Place in Elgin and Den Crescent in Keith.
Prosecutors allege that, following Mr Murphy's death at the Elgin address, McMahon launched a cover-up attempt.
The indictment states: "You did wipe his body with a towel to remove potential forensic evidence and place a canister of gas into the deceased person's hand, and wipe said canister.
"This you did with the intention of interfering with the course of justice."
McMahon is further accused of "suggesting" to another alleged customer that they move Mr Murphy's body from the property and "threatening to kill him" if he said he had been there.
He is also accused of asking another woman to provide him with a false alibi, and of possessing Diazepam and Buprenorphine.
It is expected that a date for his trial will be set during a further hearing on Tuesday, May 30.