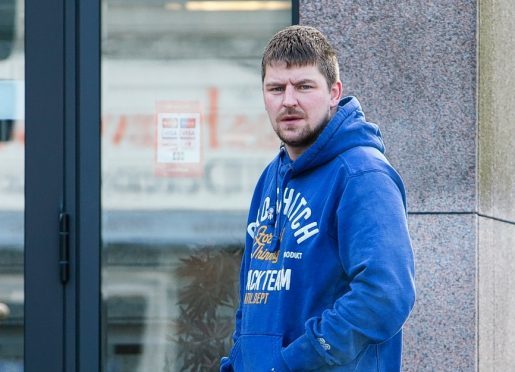 The trial of two north-east police officers, who are accused of attempting to cover up an assault, has been delayed after their alleged victim asked for medical attention in court.
Darren Guild and Martin Coyle were both investigated over an alleged assault in Strichen two years ago when it is claimed Guild, 28, attacked Peterhead man James-Andrew Milne.
Prosecutors alleged that the incident on August 8 left Mr Milne injured and the officers, both of whom are currently suspended from the force, handed over different pairs of shoes to the ones they were wearing on the night in an attempt to pervert the course of justice.
Coyle, 29, whose address was given as care of his solicitor George Mathers in Aberdeen, is also accused of washing a shirt he had been wearing before presenting it to colleagues.
They both deny the charges.
Guild, of West Road in Fraserburgh, has lodged a special defence of self defence.
Their trial began in April and was set to resume yesterday at Peterhead Sheriff Court.
But after Mr Milne told court staff that he was ill and needed to see a doctor, the decision was made to defer the case until later in the month.
George Mathers, who is representing Coyle in the case, said: "It is extremely regrettable that this has happened.
"It was six weeks ago this trial began – it has been hanging over them.
"It is genuinely unfair unless this man has a genuine medical problem and I think that needs to be investigated fully."
Sheriff Andrew Miller described the case as an "anxious matter" and urged Mr Milne to be at court on time when the trial restarted, saying: "Everyone is keen for it to reach an end."
He also advised fiscal depute Sophie Hanlon to share any information of Mr Milne's medical condition when it becomes available.
Sheriff Miller added: "It is extremely unfortunate that this matter can't proceed today."
The trial is scheduled to resume on June 21.
Guild and Coyle remain on bail.