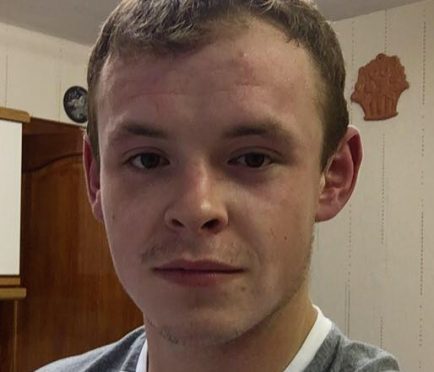 A Moray man that unleashed a racist tirade outside a town centre pub has been fined.
Jack Wright, of Elgin, slapped and punched a fellow customer at the Drouthy Cobbler bar following a row.
During a scuffle on the ground the 23-year-old broke the glasses of Nuno Santos before landing an "uppercut" punch on his jaw.
Wright initially left the scene but when he returned was told to apologise to his victim by another customer, Iolanda Barata.
At that point the Elgin man, who has a Dutch girlfriend, told her to "go back to her own country".
Yesterday Wright was sentenced at the town's sheriff court after pleading guilty to the assault and acting in a racially aggravated manner on October 9 last year.
The 23-year-old spent the afternoon drinking whisky in the Elgin bar before becoming angry when his phone was broken, sparking an argument with other customers.
Wright grappled with Mr Santos before punching him on the face, leaving him with cuts on his lip and a cheek.
Mr Carvel added: "Shortly after this incident the accused returned and commenced a verbal exchange with a woman who had been in the company of Mr Santos.
"She told him to apologise, particularly for the broken glasses, at which point the accused made reference to her being foreign and thereafter said something about her going back to her own country.
"Miss Barata felt scared and the argument continued."
Defence solicitor Matthew O'Neill explained his client had become distressed when he dropped his phone due to the cost of repairing it.
Mr O'Neill said that Wright had also felt moved to apologise to his girlfriend following the incident.
He added: "Using language such as this is a disappointment for him. It's something he can't forgive himself for."
Wright, of Whytes Place in Elgin, was fined £540 after admitted assaulting Mr Santos and acting in a racially aggravated manner towards Miss Barata in a way intended to cause alarm and distress.
Wright was also ordered to pay £150 compensation to Mr Santos.