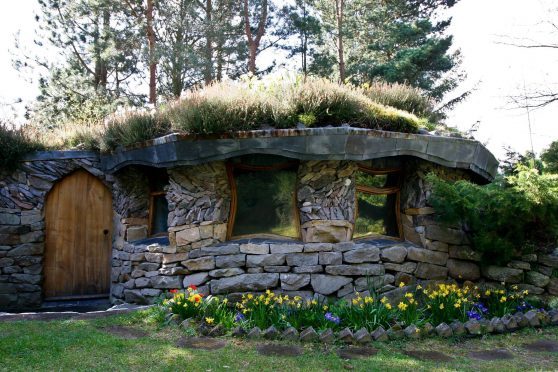 Fans of Moray's most historic and scenic buildings will have a rare chance for a peek inside on "doors open day" at the weekend.
A total of 21 locations will take part across the region, including museum stores, churches and court rooms.
The annual event offers intrigued visitors the opportunity to look behind the scenes at places that are not ordinarily open to the public.
Included on this year's programme is the vast archive of artefacts that are catalogued in the storeroom of the Falconer Museum in Forres.
Spectacular views from the Covesea Lighthouse near Lossiemouth are also on offer and churches from the Moray Firth coast to Tomintoul are also taking part.
The Glasgow School of Art's campus, which only opened this year, on the Altyre Estate is a new event on the programme.
Alan MacBeth, who is coordinating the event at Moray Council, believes the event offers a fascinating glimpse behind closed doors.
He said: "It is a great opportunity to explore some of these beautiful buildings – they always put on a warm and friendly welcome.
"It's interesting to see behind the scenes at Elgin Sheriff Court and there are great views from Covesea Lighthouse.
"There is amazing workmanship in stone carvings at some of our churches."
The day has already proved popular, with Covesea Lighthouse already being fully booked for the event, which runs on Saturday, September 23.
Many venues are also running quizzes for children during tours as well as other activities.
Admission to all buildings is free. Visits to the Falconer Museum store and Cluny Hill require booking.
A full list of opening times can be found online at www.moray.gov.uk/doorsopenday