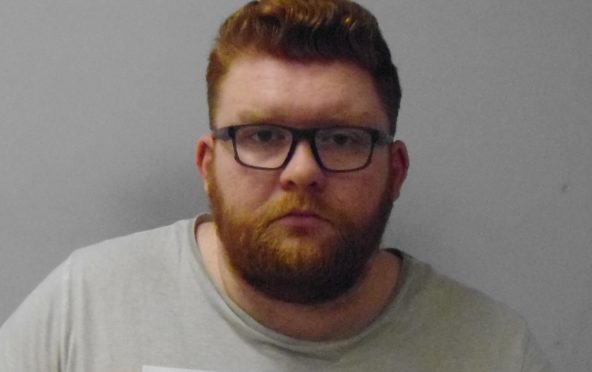 A man who raped a sleeping woman at a house party has been jailed for five years.
Hamish Paterson preyed on the victim at a property in Aberdeen after she had been drinking and fallen asleep.
Paterson, a former supermarket worker, was found guilty after a trial earlier this year.
During the week-long trial, the court heard the woman had been at a party also attended by Paterson in October 2017.
She had been helped up the stairs by party-goers and a woman helped her get into pyjamas before she went to bed.
But she woke up to find Paterson on top of her having sex.
And at the High Court in Edinburgh yesterday, judge Lord Uist said a statement from his victim revealed she now suffered from anxiety and depression.
He told first offender Paterson: "You were convicted by the jury of the rape of a sleeping and intoxicated woman.
"Since your conviction you have continued to deny your guilt and maintained it was she who initiated the sexual activity while she was awake.
"The rape has had a major adverse effect on her life."
Paterson, formerly of Bridge of Don, had denied assaulting and raping the woman while she was asleep and intoxicated, but was unanimously convicted.
At his trial, the jury heard he had told police the woman had made advances towards him at the party and got "bladdered". He said she kept trying to kiss him and flirt with him and was "dirty dancing".
He told officers he went upstairs to the same room as her to keep an eye on her following concerns that she would be sick and insisted he was not a "bad person".
Paterson suggested the woman had taken advantage of his "vulnerabilities" because he had been single for a long time.
However, advocate depute Keith Stewart, prosecuting, told the jury: "You might conclude the complainer was not in any condition in which she could consent."
Paterson was acquitted of a further rape charge against another woman in August 2017.
He was jailed for five years and put on the sex offenders register indefinitely.