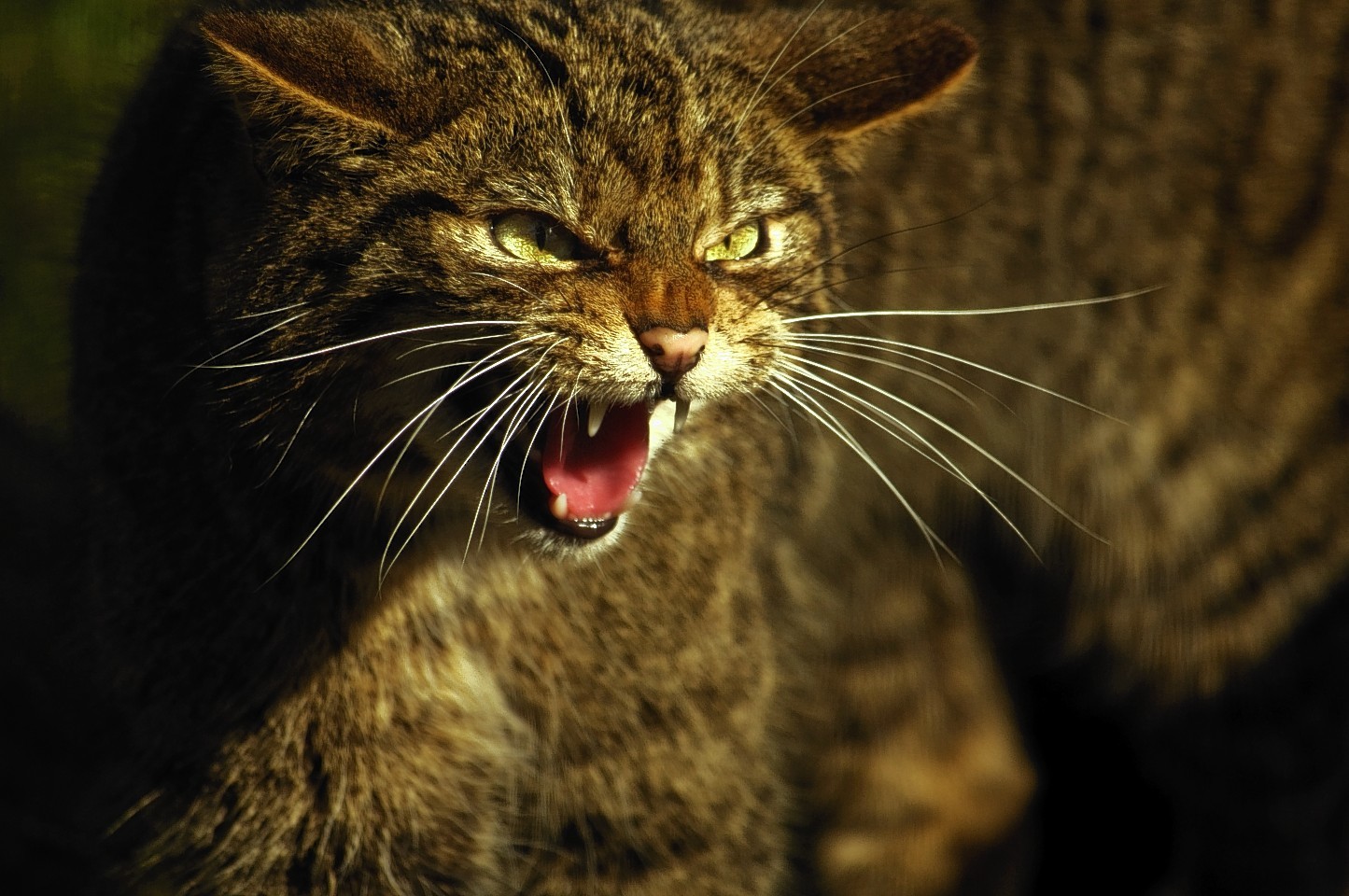 A project aimed at saving the Scottish wildcat – one of the most endangered animals on the planet – is being extended to cover more than 500 square miles of the west Highlands.
There are thought to be just 35 of these cats remaining in the wild, making it 70 times rarer than Giant pandas.
And a team of ecologists, wildlife experts, vets, teachers and landowners have set up an organisation, called Wildcat Haven, in an attempt to save the true Scottish wildcat from extinction.
In 2014, after five years of neutering and vaccinating feral and pet cats, the group established a 250 square mile Wildcat Haven on the Ardnamurchan peninsula that was free from feral cats and feline diseases.
This is the only place in Scotland where the Scottish wildcat can breed without the risk of hybridisation, which is considered the primary threat to its survival.
And the project is now expanding into Morvern, which will take the Wildcat Haven to more than 500 square miles.
Field work began this week and teams of vets and biologists are working to ensure that every feral cat on Morvern and the Ardnamurchan peninsula is neutered and vaccinated to protect the remaining wildcats in these areas.
The team also has strong evidence that pure wildcats remain there and they are hoping to trap and DNA test them to ensure their protection.
Director of the Wildcat Haven project, Emily O'Donoghue, said: "The support from the local communities has been fantastic and central to our work.
"We are fortunate to work with a diverse range of stakeholders, from landowners to the local schools, and without them we could not save the wildcat.
"All the signs suggest that, on Morvern, we will be able to replicate what we achieved on the Ardnamurchan peninsula and, in doing so, will create a vast Wildcat Haven area of over 500 square miles, where the last pure wildcats can be saved."