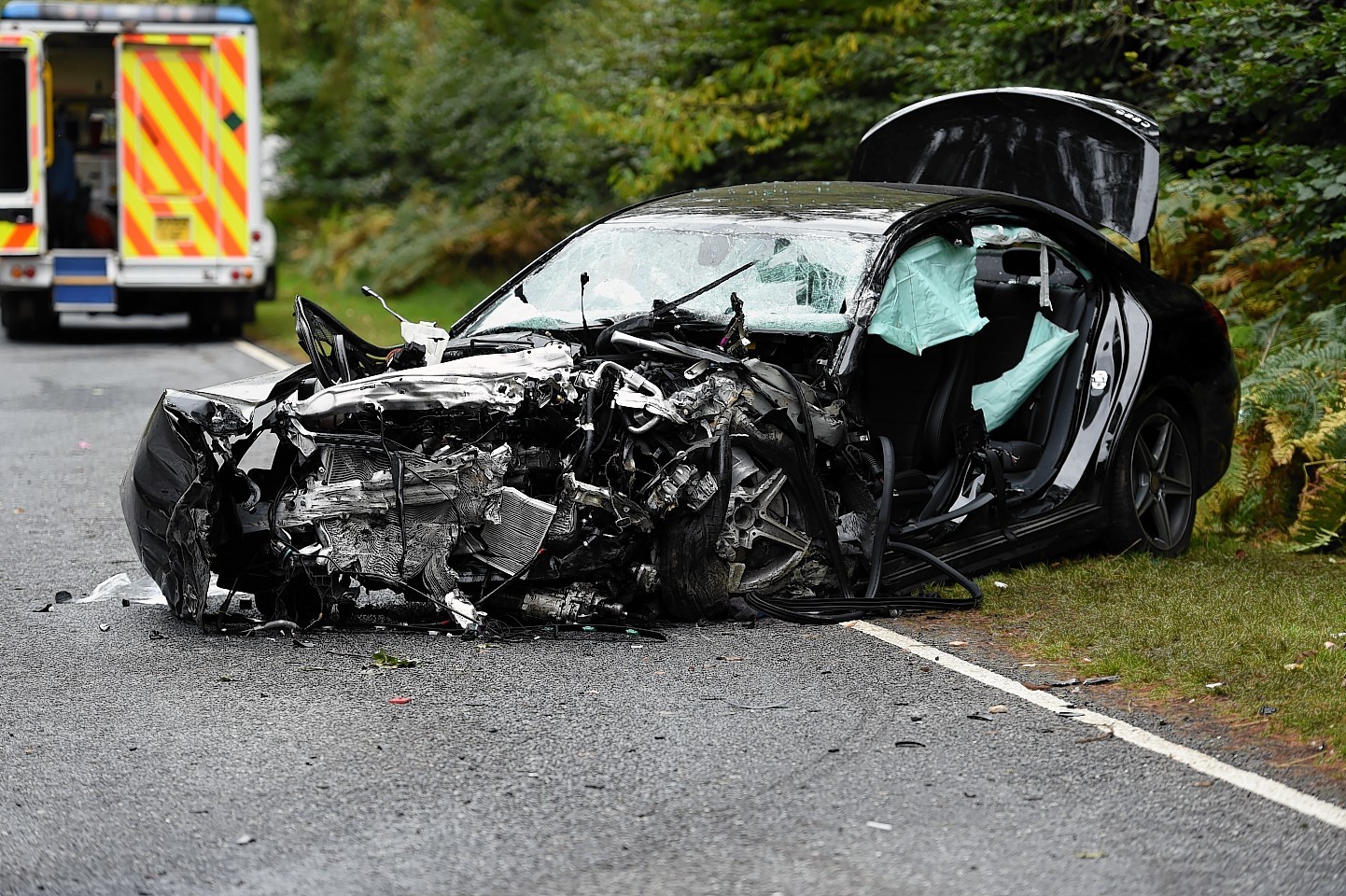 A man was taken to hospital yesterday after the car he was in careered off a north road and crashed into a brick wall.
The accident happened on the A939 Old Military Road in Grantown, just north of the Ian Charles Hospital, at about 12.15pm.
The road was closed for more than four hours to enable large amounts of debris to be cleared off the carriageway.
Two fire crews from Grantown went to the scene and used cutting gear to free one person who was trapped inside the black Mercedes.
Firefighters then administered oxygen and first aid to the casualty before handing him over to paramedics at the scene.
The man was taken to hospital by ambulance for further treatment. It is unknown whether the casualty was driving the car.
Details of his injuries were unclear last night but a fire service spokeswoman initially said that the casualty had suffered a broken leg.
The Mercedes was travelling south on a 60mph section of the A939 road when the car went off the road on the bend at the southern entrance to nearby Castle Grant.
The vehicle crashed into the brick wall and then collided with a signpost before it came to rest on the opposite side of the carriageway.
The bonnet of the Mercedes was badly crumpled and the front left passenger side had clearly taken most of the impact.
Pieces of car bodywork and glass were left strewn across the road and patches of engine oil and tyre skid marks were also visible.
Part of the brick wall itself had completely collapsed as a result of the collision.
Just 10 minutes after this crash, police and the ambulance service were called out to a separate accident on the A835 Gorstan-Ullapool road about five miles west of the Aultguish Inn by Loch Glascarnoch.
The road was initially blocked but the road was soon partially reopened to single file traffic and fully reopened later in the afternoon.
No one was thought to have been hurt as a result of the collision.