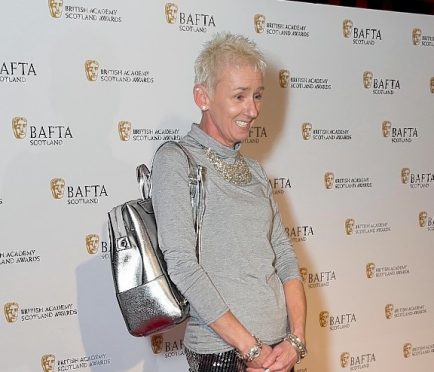 Broadcaster and famous Munro bagger Muriel Gray is at the centre of a social media row after hitting out at a lack of funding for mountain rescue teams following a week of tragedy.
But she came in for criticism herself after stating that Lochaber Mountain Rescue Team only receive £20,000 from the Scottish Government.
She was quickly called out by other Twitter users. A woman named Mammyyes@Moragfulton, wrote: "Where did you get that from Muriel…that was a grant for conference….sure they were funded by £300k+ surely you know that?"
Muriel Gray replied: "I do," and continued: "..but can't stop being massively cross about proportionately tiny funding of SMR across whole country. Sorry."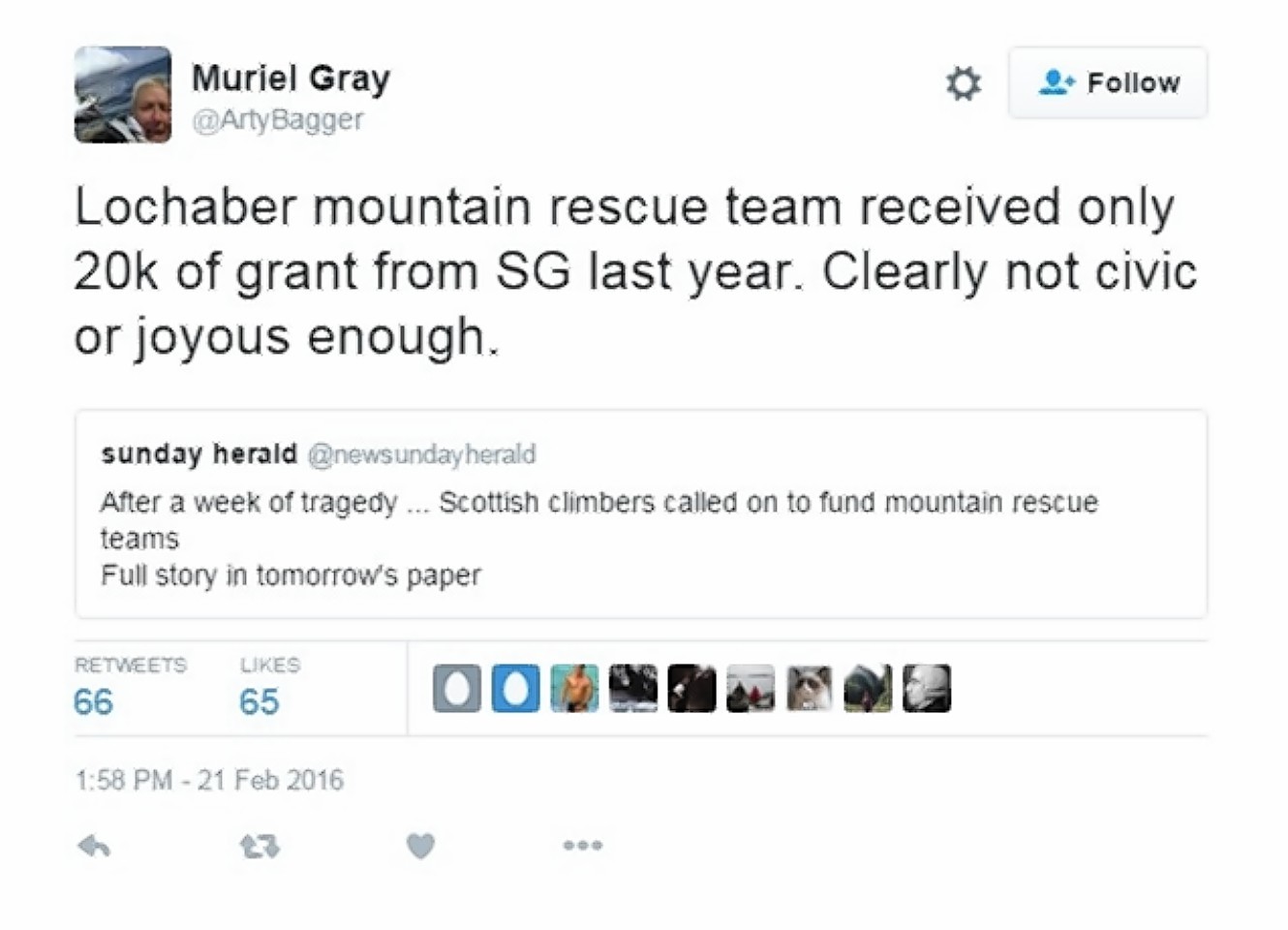 She was called "ridiculous" by another user and accused of being "inaccurate".
A Scottish Government spokeswoman said: "Ministers greatly value the selfless work carried out by all of Scotland's mountain rescue teams, helping those in need of assistance, in dangerous conditions, on a voluntary basis, 24 hours a day, seven days a week, 365 days a year.
"While mountain rescue teams are charities, individually, and rely on donations, like any other organisation of charitable status, the Scottish Government provides an annual grant of £312,000 to Scottish Mountain Rescue, the national body, which is distributed to the 27 affiliated local search and rescue (SAR) teams in Scotland, including Lochaber."