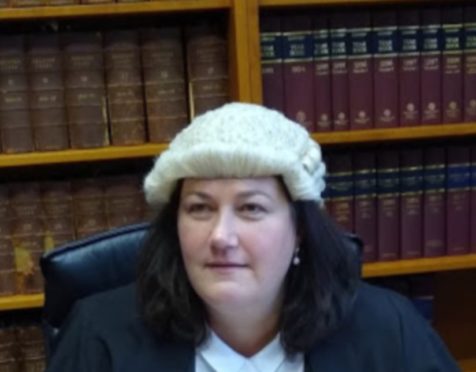 A solicitor returned to her family's Highland roots this week to become the last Sheriff to be installed in Inverness Castle.
Next year, the iconic Sheriff Courts will move to a purpose-built new Justice Centre in the city's Longman adjacent to the Burnett Road Police Station.
The expected transfer will be in March or April.
But Glasgow solicitor Sara Matheson, a mother of two daughters, was welcomed to the Sheriffdom of Grampian, Highland and Islands by Sheriff Principal Derek Pyle in Inverness this week.
She will travel across the area, presiding in different courts, including Tain and Elgin.
After studying law at Aberdeen University, Sheriff Matheson worked mostly in Glasgow, specialising in family and child law. She became a summary Sheriff in 2016.
But she is no stranger to the north of Scotland. Her grandparents came from Bonar Bridge in Sutherland and her father was born in Inverness.
She said: "I am looking forward to returning to my roots and serving justice across the area."
Defence lawyers and prosecutors have paid tribute to a sheriff who is retiring 50 years after he began studying law.
In September, defence lawyers and prosecutors paid tribute to Sheriff Gordon Fleetwood, who retired 50 years after he began studying law.
Sheriff Fleetwood became a part-time sheriff in Inverness in 2003 and went full-time in 2014. He also had his own practice in the city for many years, concentrating on defence work.