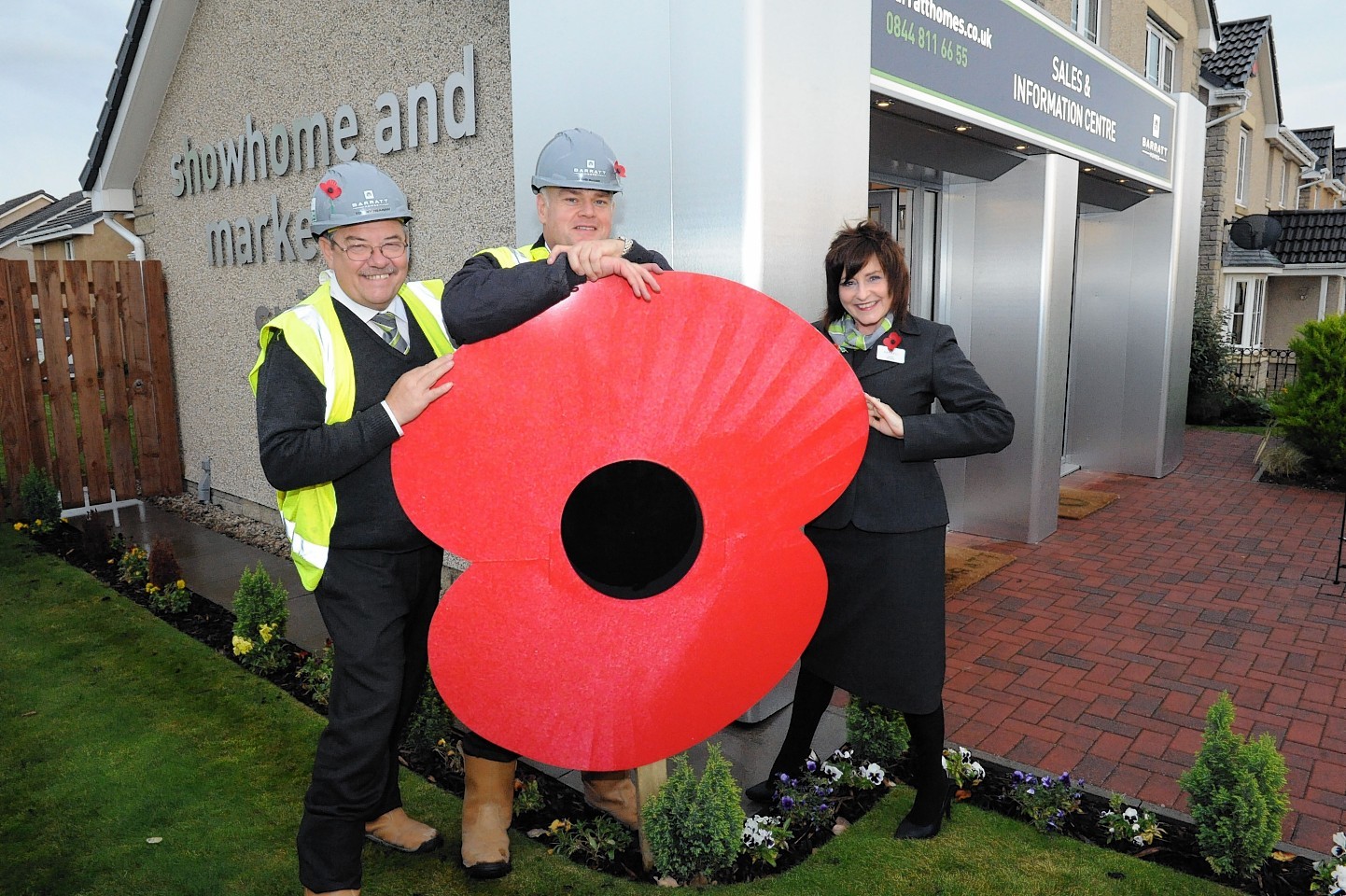 Staff of a major housebuilding company have placed three-foot poppies at two of its developments in the north in tribute to soldiers who were killed in conflict.
They are on display at Barratt North Scotland sites in Inverness and Elgin as a mark of observance for Remembrance Sunday.
Both are located in areas where long-established forces communities have been based, adding poignancy to the giant symbols at Pinefields, Resaurie, in Inverness, and Thornhill Road, Elgin.
This year's Remembrance Sunday also marks the centenary of the outbreak of World War I – a conflict which cost the lives of almost one million British and colonial soldiers.
Margaret Harbison, Barratt's senior sales advisor in Inverness, said: "It is very important to take time to think about the sacrifice so many servicemen and women have made to safeguard the liberties we enjoy today.
"It is also appropriate to support our serving armed forces, forces veterans and their families, many of whom live among us here in Inverness.
"We hope local people will come along to see our giant poppies and take a moment to reflect on the contribution these men and women have made to our safety and freedom."
The company has also made a donation to the Scottish Poppy Appeal, which provides vital support to thousands of ex-service personnel, and their families, each year.
Meanwhile visitors are already paying tribute at a field of remembrance, which has been created at the Cavell Gardens cenotaph, near Inverness city centre.
More than 2,000 small wooden crosses have been planted in the gardens, some with personal messages to loved ones written beside photographs of the fallen.
It will be open until Armistice Day on Tuesday, for people from throughout the Highlands to add their own tributes.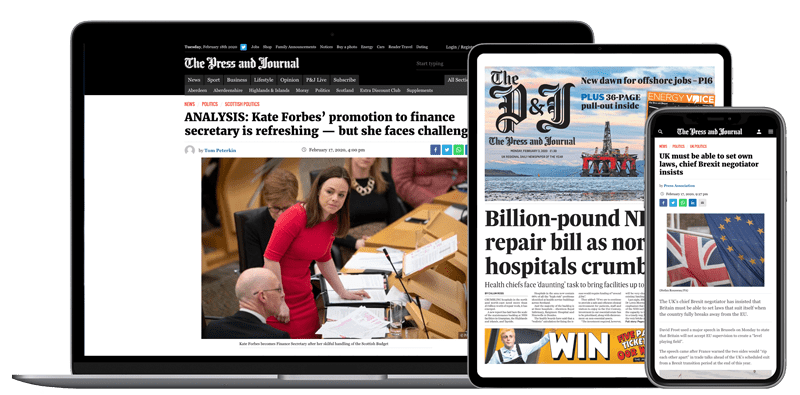 Help support quality local journalism … become a digital subscriber to The Press and Journal
For as little as £5.99 a month you can access all of our content, including Premium articles.
Subscribe