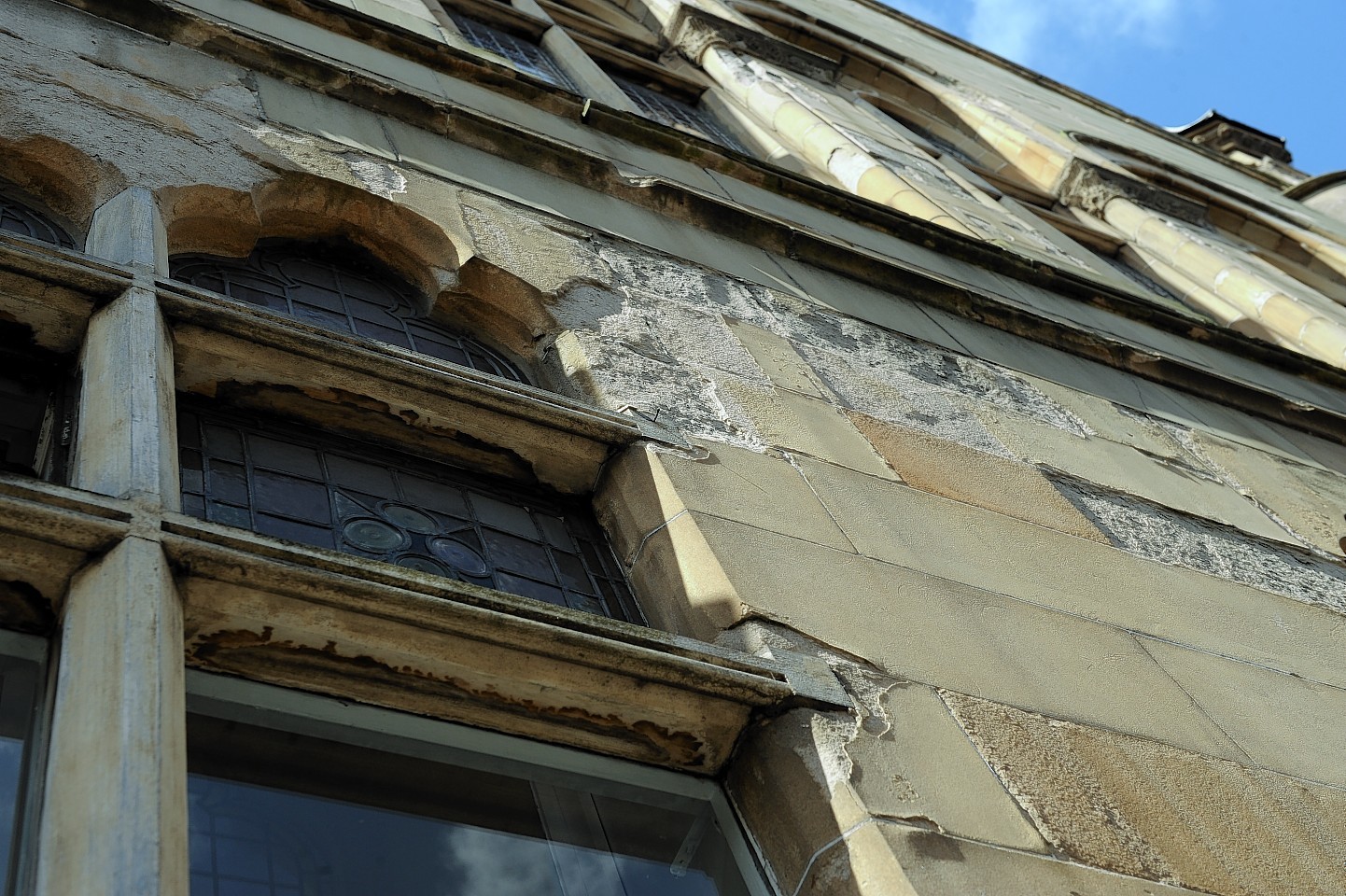 Major repairs planned for one of Inverness' most historic buildings may not cost as much as first feared.
Highland Council wants to renovate the masonry on the Town House after an inspection showed the exterior stonework is in poor condition and poses a public safety risk.
When the project was first discussed, officials estimated it would cost around £7.25million.
But now that they have examined tenders for the first phase, costs have been revised to almost half that amount – £4.2million.
Councillors will next week be asked to approve the first phase when they meet in the building for the City of Inverness Area Committee on Tuesday.
The category A-listed building was built in the late 19th century and the last major repairs to the stonework were carried out in 1956.
It is hoped that the works will increase the life of the Town House by 100 years.
The proposed works will involve carrying out full stone repairs and replacement, mortar re-pointing, roof repairs, window repairs and replacements.
Including contingencies, the first phase will cost around £1.5 million, far below officials' original estimate of £3million.
Nearly £1.7 million has been allowed for phase two and phase three is estimated at just over £1million.
The stonework repairs will be carried out between April and October 2015 and will be undertaken by Aberdeenshire-based Laing Traditional Masonry.
The works will start with the face on Castle Wynd and move clockwise round the building. Some sections will require up to 80% of the stonework to be replaced.
The Town House is a popular meeting and concert venue and some events may have to be rescheduled because of the ongoing works. Council employees may also be disrupted when offices windows are repaired or replaced.
The Inverness Common Good Fund owns the A-listed building and has responsibility to maintain it.
The 1956 works were undertaken because of the structure's ashlar stonework deteriorating.
The building – designed by local architects Matthews and Lawrie in a distinctive Flemish baronial style – was built in 1878 and is deemed of national and international importance.