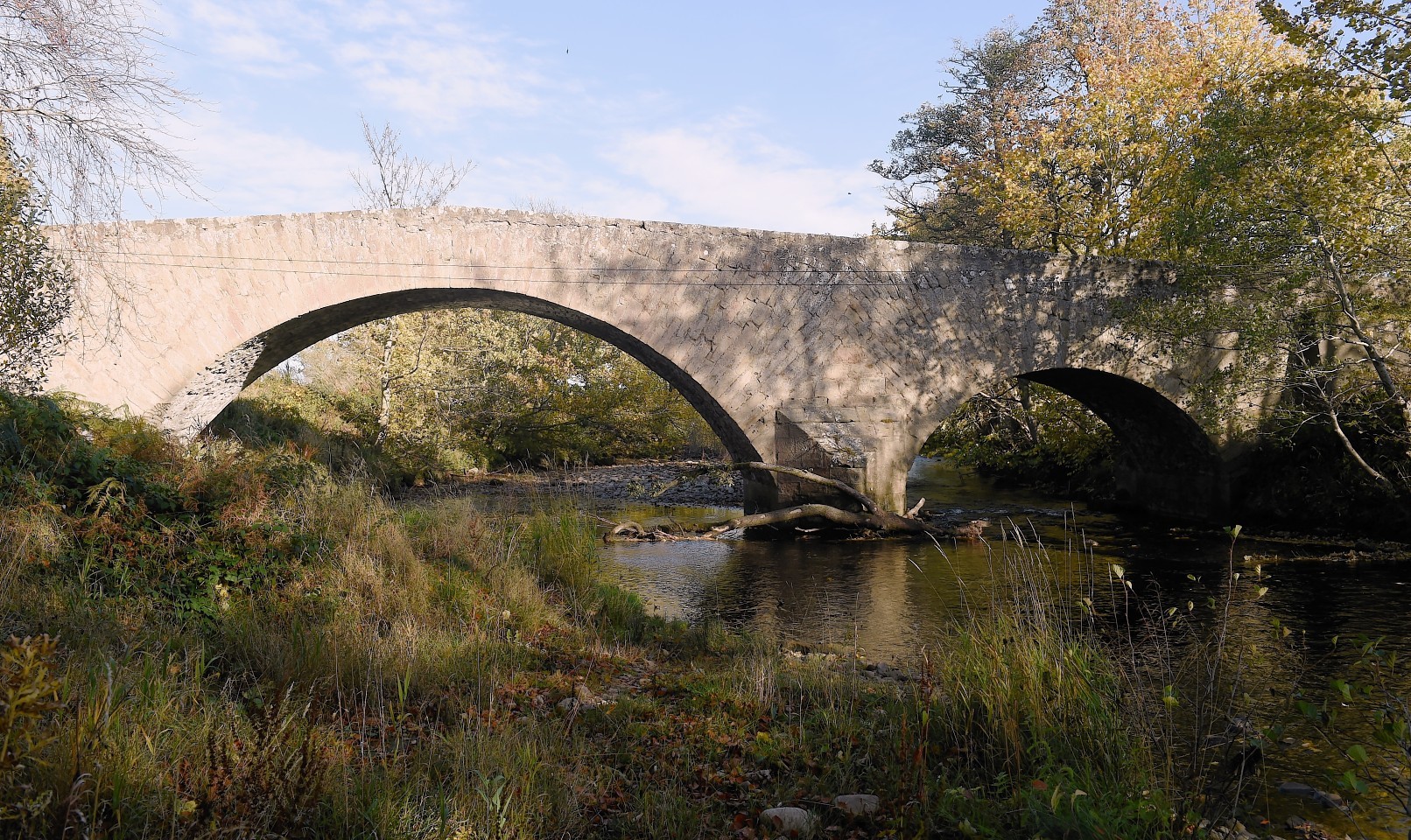 A long-awaited solution to a replacement for Highland Council's oldest bridge could be on the horizon.
Councillors will be asked at a meeting this week to "accelerate" the process for an alternative to the White Bridge B9090 crossing of the River Nairn, near Cawdor, with a pledge of £2.25million to cover the cost.
Community services director William Gilfillan has confirmed that the project has been reviewed.
"Due process will be followed this week to establish whether the funding is agreed or not," he said.
The existing 1749-built bridge crosses the river just south of the community of Clephanton.
The road narrows down to a single lane across the bridge and as a result, traffic signals have had to be introduced to control vehicle flow across the bridge.
As a result of an inspection, it was recommended that an 18-tonne weight limit be applied, prompting an outcry from farmers, foresters and other local residents facing potentially major detours to find an alternative crossing.
A preliminary design report compiled by the council's structural engineers in August recommends developing a proposal to construct a new bridge, with a single span of about 115ft and width of 33ft, about 95yards upstream.
It could take three years to complete.
White Bridge features in the council's capital programme. But as the crossing is now regardede as "a priority" it is proposed the replacement bridge is brought forward.
The capital programme for 2016/17 onwards will have to be reprofiled to accommodate it.
Consultation is already underway with the local community. Public meetings have already taken place.
Council officials are recommending "an early start to topographical survey, ground investigation, land acquisition and preliminary design."
More than 100 people have attended recent meetings to discuss the options.
The nearby Cawdor Estate has warned of a serious impact of a bridge detour on the local economy.
Restoration work will be carried out on the White Bridge in due course.
Members of the planning committee will discuss the "acceleration" of the process at a meeting in Inverness on Wednesday.