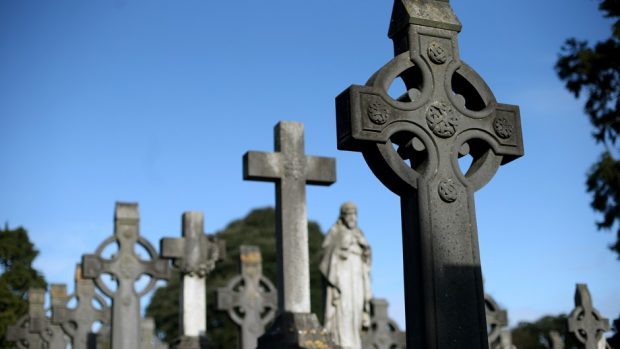 Church leaders have accused Highland councillors of "exploiting the grief" of bereaved families by backing huge increases in funeral costs.
The Kirk's attack was launched last night as the local authority's own deputy leader admitted the price rises were "extortionate" – and had "broken my heart".
The decision – which was rubber-stamped as part of the council's efforts to save £50million – will increase Highland burial charges from £638 to £970 from next month, with cremations going up from £638 to £849.
Church leaders in Inverness said they had "great concern" about the increases and passed a motion – known as a "deliverance" – instructing the local presbytery to write to the local authority to register its complaint.
One churchman claimed councillors had considered the bereaved "an easy target" to help balance the books.
Tain funeral director Alasdair Rhind, who is also deputy leader of the council, described the increase as "beyond belief".
The local authority agreed at its budget meeting last week to accelerate a decision taken in 2014 for a phased increase in funeral charges to be implemented in a single year, to help save £633,000.
It was a key reason why Caithness councillor Donnie Mackay quit the minority Independent-led administration, warning that the new charges would "affect the poor".
There are currently about 1,600 burials and 1,000 cremations per year in the region.
Caithness Presbytery clerk, the Rev Ronald Johnstone, told the Press and Journal: "I've no objection to a reasonable charge being made for provision of a service. Obviously, they need to raise revenue. But I object profoundly to exploiting grief."
The Rev Susan Brown, of Dornoch Cathedral, said: "The one thing that is certain in life is that we are all going to die and Highland Council appears to see in that certainty, a never ending financial seam it can tap.
"At a time which is already highly stressful and emotional for people, the council are undoubtedly going to heap the burdens of debt and worry on to the shoulders of the newly bereaved and leave a few with the prospect of perhaps even walking away from their loved ones because they cannot afford to give them even the most basic of send-offs."
Church of Scotland ministers do not charge for conducting funerals.
Councillor Rhind had to declare an interest in the issue, which meant he was barred from taking part in discussing it.
He said last night: "This has broken my heart. I'm so upset with what they've done, it's very sad. They didn't come to me. I could have offered advice on other ways forward but they felt I had a vested interest.
"Those on the lowest wages won't get help from the social fund, therefore the burden falls on the family itself – that won't be able to pay such extortionate charges."
The Rev Alistair Murray, of Trinity Church in Inverness, who frequently conducts funerals for people from the region's poorest community of Merkinch, said: "They're trying to find ways to cover their shortfalls and the easiest targets are the bereaved because, in a life of uncertainty, that's the one certainty.
"As these charges increase more and more people are less prepared for death."
Inverness Presbytery clerk, the Rev Trevor Hunt, said: "Costs have gone up and up, and it leaves people unable to cover the cost. It has affected a significant number of people."
The Rev Fiona Smith, convener of the Inverness Presbytery's church and society committee, urged the council to follow others who have signed up to a "fair funeral pledge" established by quakers and backed by other faiths, to educate people on how to avoid funeral poverty by influencing government to do more on the issue.
Council leader Margaret Davidson said the decision was not taken lightly.
"I am disappointed that it's been said that we are exploiting anyone, especially the bereaved," she said.
"We thought long and hard about this and let us all not forget how desperately difficult the budget process has been.
"If we'd been able to increase council tax this would almost certainly have been one of the savings we would have phased in over a longer period or reduced."
She added that a previous £150 payment for two medical references from GPs for cremations had been scrapped, which would make a difference to that cost.
Alasdair Christie, manager of Inverness Citizens Advice, confirmed that a number of bereaved people seek help from the service on a weekly basis.
"We assist them in claiming bereavement benefits for help towards funeral costs," he said.
"We'll monitor closely the impact that any increase has on clients approaching the CAB."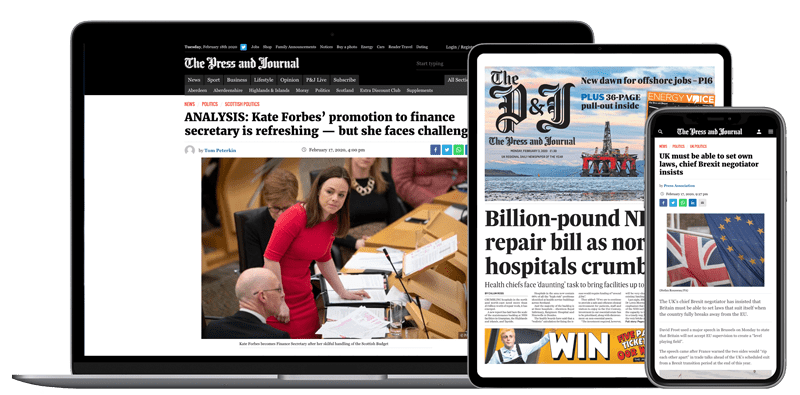 Help support quality local journalism … become a digital subscriber to The Press and Journal
For as little as £5.99 a month you can access all of our content, including Premium articles.
Subscribe