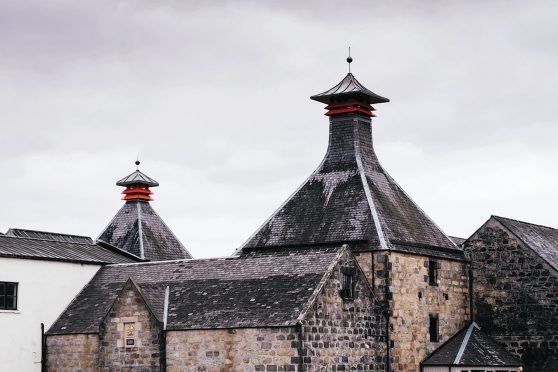 Whisky firms could face harsh penalties for causing false fire alarms which are costing Moray crews thousands of pounds every year.
Local fire service bosses presented Moray Council with performance figures collected between April and September yesterday.
The dossier detailed a surge in false alarms across the Speyside Glenlivet area, far in excess of other parts of the county.
During the six-month spell, fire engines were called to the area 53 times.
The second highest number of false alarms was recorded in the south of Elgin, with 30.
Buckie councillor, Gordon McDonald, highlighted the "incredible figure" and suggested the drinks industry was to blame for it.
He said: "The cost of these false alarms must represent a very significant part of the service's overall budget in Moray, which impacts on the taxpayer.
"Speyside Glenlivet has a massively high amount of false alarms, and that has to be through the distilleries there.
"We should be looking at whether or not that should be a cost to these businesses."
Councillor McDonald estimated that the false alarms would hammer local budgets to the tune of thousands of pounds every year.
David Rout, local senior officer, said he would determine the exact cost of the unnecessary call-outs, and present his findings during the next performance update in the new year.
Mr Rout added: "We are acutely aware of the impact of false alarms on the time of our working firefighters.
"We have no mechanism in place to charge the businesses responsible for these unwanted calls, and the cost is assumed by our own budgets.
"But we are developing a new approach to dealing with unwanted fire alarms."
Mr Rout added that fire safety officers had placed a particular emphasis on visiting whisky plants in recent months.
Earlier this week, it emerged that false alarms attended by fire crews across the north-east have soared in recent years, prompting fears the service could be losing out on the essential man hours and funds it needs to battle real blazes.
One of the reasons for the growing number was given as malfunctioning equipment.
Over the last six months, stations across Aberdeen recorded 1,200 unnecessary call-outs – an increase of 300 since 2012.
Moray crews dealt with 190 false alarms between April and September.