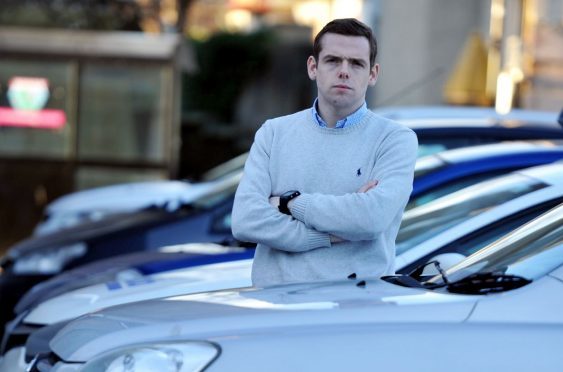 The Moray area remains blighted by car vandalism and abandoned vehicles after a string of incidents during the last month.
Vehicles were scratched and had stones thrown at them in towns and villages across the region in January.
However, police insisted last night that officers are getting on top of the "mindless vandalism" through a specialist operation.
Moray area commander, Chief Inspector Stewart Mackie, revealed the number of incidents had dropped by nearly a fifth compared to last year's figures.
Yesterday, Highlands and Islands MSP Douglas Ross praised the work being done to tackle the problem in the region.
He said: "It's disappointing to see there are still so many cars being vandalised, but I know local officers have been working extremely hard to solve them and deter further incidents.
"We're fortunate to live in a part of the world that has relatively low crime, but that makes these incidents even worse for people who have to spend money on their cars that have been severely damaged or destroyed.
"Abandoned cars can be a big issue, because they can really harm the environment and become a target for more vandalism."
Elgin was the worst affected during January. Two cars had their wing mirrors smashed on New Year's Day in Printfield Crescent, a car was scratched while parked at the train station between January 7 and 9 and three youths were seen running away from a vandalised car on Academy Street on January 13.
In Lossiemouth, a "sharp implement" was used to deface cars on Couldbank Road and Queen Street on January 20. Stones were thrown at two cars parked on Keith's Land Street overnight between January 22 and 23.
In Dufftown, a car was scratched on Albert Place on January 15 and a motorhome was damaged on Findochty's Jubilee Terrace on January 5.
A total of 26 abandoned cars were reported last month.
Ch Insp Mackie said: "Vandalisms are down significantly in Moray because of proactive work. Operation Regard has seen an almost 20% reduction compared to last year and the five-year average. Detection rates are also up.
"We always ask people to do what they can in terms of protecting their property by ensuring cars are locked, ideally kept in a garage or driveway overnight, and, if this is not possible, parked in a well-lit area."
Anyone who has seen anything suspicious should contact police by phoning 101.