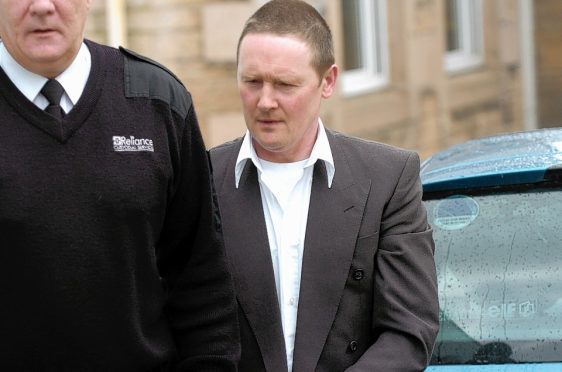 A Moray man has appeared in court after his wife of 40 years recorded him being abusive towards her.
John Lawson was drinking at his home in Aberlour with his wife, Dorothy Lawson, when an argument broke out about a meal that she had made for him.
Fiscal, Alex Swain, said that during the evening of Saturday, March 25, Lawson began acting aggressively towards his spouse and threw a plate of food on the floor whilst shouting and swearing at her.
She added that the 63-year-old then threw a plate at the fireplace, causing it to smash, destroyed a wooden table and grabbed hold of Mrs Lawson and struggled with her.
"He told his wife that she should be afraid of him", Ms Swain said.
Mrs Lawson recorded her husband on her mobile phone as he went on a vile tirade against her, with the intention of "showing him how he behaved once he sobered up".
But as his rage increased, she fled the property with their two dogs and called the police.
Elgin Sheriff court heard that the accused was cautioned and detained by the officers who heard him say, "I did not mean to scare my wife.  I just went wild and I am sorry for what I did."
Lawson appeared on remand yesterday, having been in jail since the incident.
He admitted behaving in a threatening or abusive manner likely to cause fear or alarm.
The 63-year-old was given a structured deferred sentence until October 12, under the condition that he addresses his drinking.
Lawyer, Stephen Carty, said his client felt remorseful about the "shameful" incident.
Mr Carty said: "He has little recollection of what happened as he was drinking so much.
"He is mortified and accepts that he requires assistance with his alcohol problem."
He added that Lawson's wife, who married him in 1977, is keen to have him back home as long as his alcohol problems are dealt with.