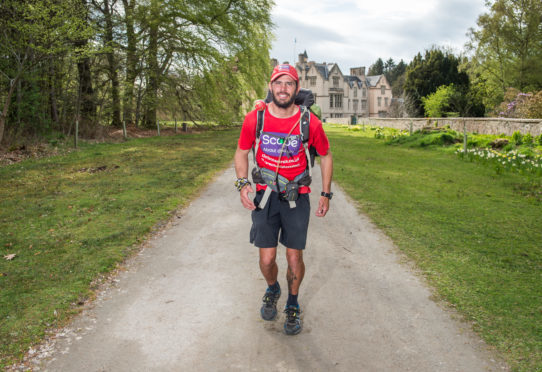 A runner taking on the British coastline for charity is on his way through Moray.
Chris Shipley from Hampshire is undertaking the challenge in aid of the charity Scope, and aims to return to his home before Christmas.
The route is expected to take in some 5,000 miles and Mr Shipley is undertaking the challenge alone, without any assistance or rest bite from a support crew.
Mr Shipley said: "I started on February 26 and I am aiming to have it done within 10 months. Right now I think I am ahead of schedule but looking across the sea it does look quite hilly but I am hoping to be home before Christmas."
"It has been pretty good so far. I haven't really had any issues, I did sprain my ankle early on and I am on my third pair of shoes but so far so good."
Yesterday Mr Shipley began in Lossiemouth running along the coast past Duffus and Burghead en route to Inverness.
Mr Shipley added: "Everybody has been absolutely amazing. Their generosity in helping me out in all sorts of ways, whether that's buying me lunch, giving me a place to sleep or whatever.
"My nephew suffers from cerebral palsy and Scope have done a lot for him and my mum is a care worker and she sees first-hand what Scope do so a combination of both drew me towards Scope."
Mr Shipley aims to raise £5,000 to aid the charity and has promised if this target is reached by June 21 he will complete a 24-hour non-stop run.
Live updates and details of how to donate are available at www.chriscoastrun.co.uk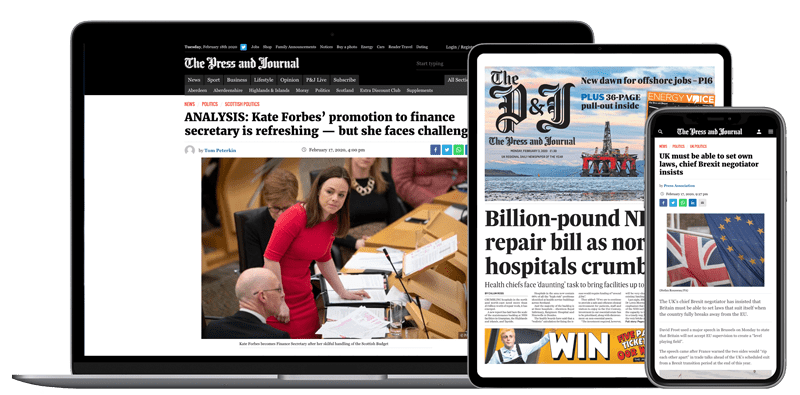 Help support quality local journalism … become a digital subscriber to The Press and Journal
For as little as £5.99 a month you can access all of our content, including Premium articles.
Subscribe