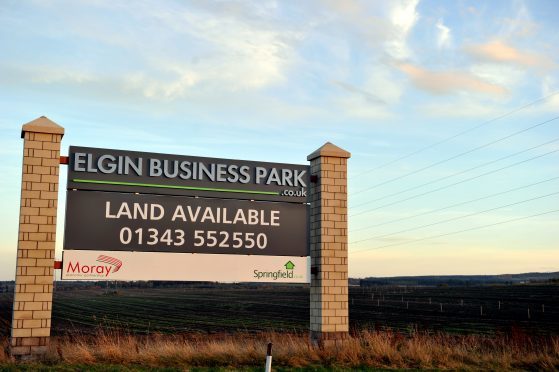 New accommodation is being planned in Moray to give budding entrepreneurs the base to kick-start their aspirations.
Fourteen "starter units" are being planned for the Elgin Business Park on the eastern outskirts of the town.
Up to 4,000 jobs are expected to be supported at the site, which is being developed by Saltire Business Parks, once it is full.
Travelodge has already submitted plans to open a hotel on the park. A separate bid from Euro Garages to open a petrol station and Starbucks drive-through coffee shop has also been tabled with Elgin firm S&D Harper also eyeing a move.
Now it has been revealed that small units designed specifically for small firms will be built on the Barmuckity site to help support new businesses.
Victoria Mungall, manager of planning agents Springfield Real Estate Management, said: "We have been getting a lot of requests from people to have specifically this type of unit.
"The interest starts when councils look at their long-term plans. In Elgin some of the units are now reaching the end of their lifespan so there's an opportunity to replace them.
"They're small units, so really ideal for small businesses, but they've been designed so they can be adapted and combined with others."
Start-up businesses in Moray have already been recognised for bucking the national trend by having one of the best one-year and three-year survival rates in Scotland.
During 2016 it was estimated that a total of 132 firms opened up in the region while 236 jobs were created by small and medium enterprises.
Construction is underway at the Elgin Business Park with work expected to be completed later this month.
The Scottish Government's Finance Secretary, Derek Mackay, visited the site last month and praised its aspirations for helping companies and Elgin compete against rivals in Aberdeen and Inverness.
Last night, John Cowe, chairman of Moray Economic Partnership, believed the units would create new opportunities for entrepreneurs.
He said: "It's taken a while to get the project going but there's a lot of interest in it now. I know there have been quite a few inquiries about the starter units too.
"It's brilliant to see accommodation being created for small businesses and entrepreneurs to help them get off the ground."