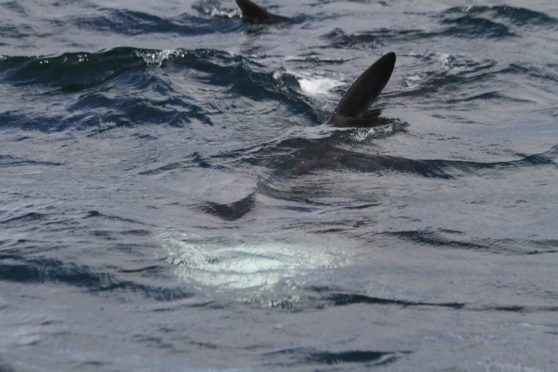 The uncommonly still waters of the Moray Firth have been shark-filled in recent weeks – and visitors couldn't be happier.
Thrilled tourists have been enjoying regular sightings of giant – and harmless – basking sharks, apparently attracted to the surface by an abundance of food.
The docile giants of the deep are usually only seen about once a year, but experts say warm and calm weather has created a favourable environment for surface plankton to thrive.
That in turn has led to an increase in visible activity by the feeding sharks, who have now appeared on the surface on at least three separate occasions.
They have been spotted off the coast between Burghead and Findhorn, with guides from the North 58 Sea Adventures sightseeing tour agency among those capturing them on camera.
The company runs wild and scenic trips around the Moray Firth coastline, setting out from Lossiemouth and Findhorn.
Pippa Low, North 58's operations director, said the region's warm weather was to thank for the increased number of sightings.
She said: "The warm and calm weather has led to more surface plankton on top of the Moray Firth, which has driven the basking sharks to the surface to eat them.
"They only come to the surface for good food as they usually spend most of their time in the depths of the ocean.
"We usually have about one basking shark sighting a year and the last time we saw this many was back in 2013, but when you have these spells of calm and warm weather that will bring them out.
"It's rare to see them on the east coast, though not so rare on the west coast."
In Scotland, basking sharks seasonally migrate to the shores of Scotland during Spring and leave during Autumn.
They are more commonly found around the Western Isles but some do reside in the Moray Firth.
Ms Low was on one of the tours that saw the rarely spotted shark and said was every bit as excited to see them as the members of the group.
"It's always awesome to see the dorsal fin and the torpedo shape in the water. The passengers were very excited as well.
"We hope to get a few more sightings over the next few weeks."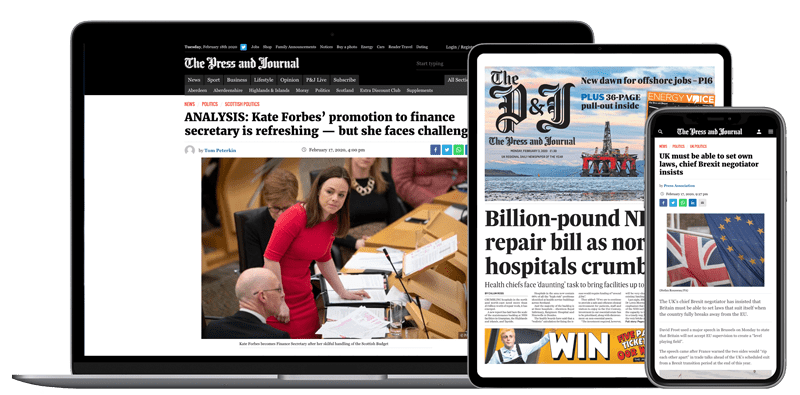 Help support quality local journalism … become a digital subscriber to The Press and Journal
For as little as £5.99 a month you can access all of our content, including Premium articles.
Subscribe