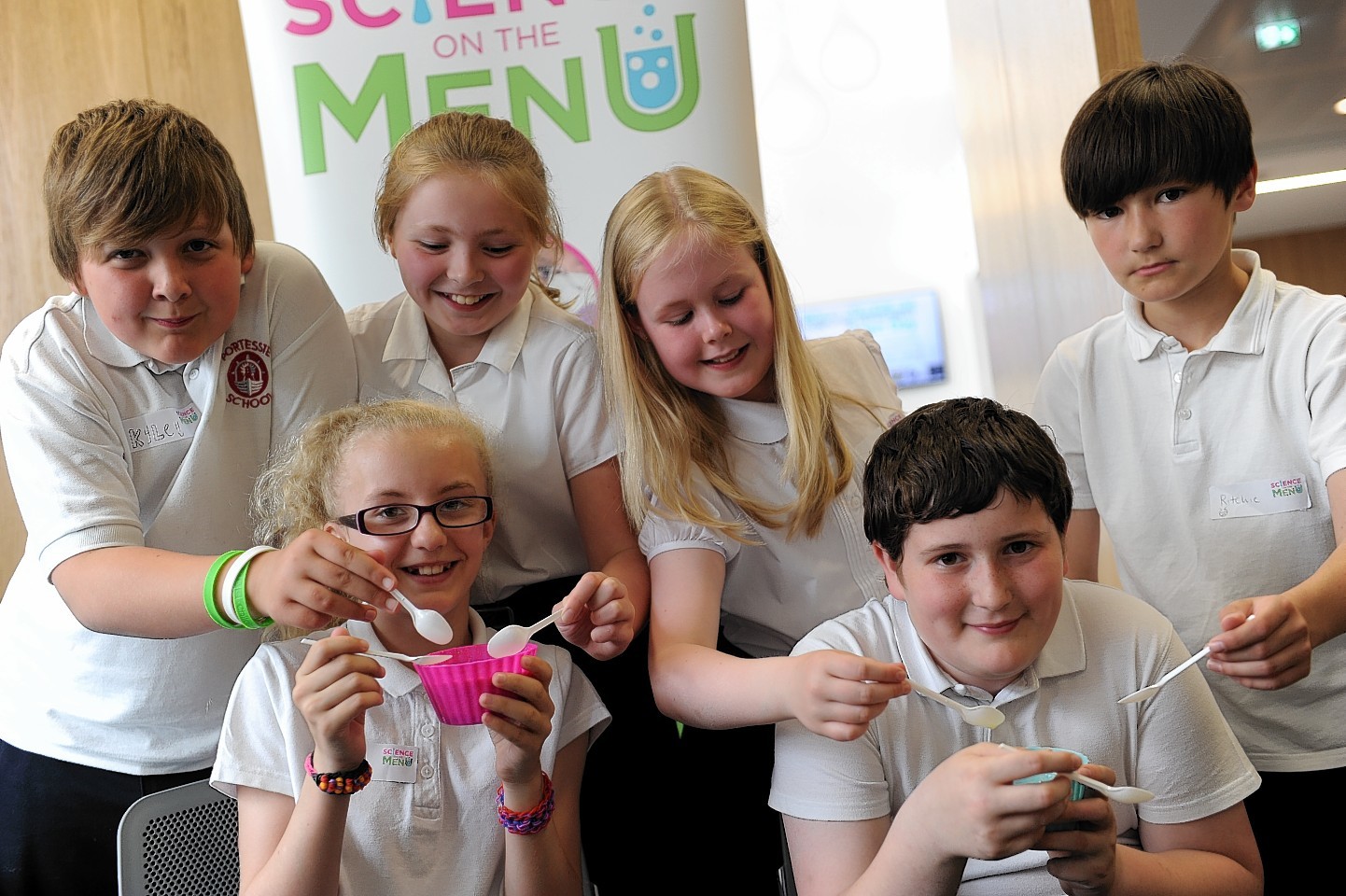 Hoping for the sweet taste of success were these Moray pupils who took part in a challenge to blend science, food and young entrepreneurship.
Courtnay Cowie and Lewis Kinnaird, of Portessie Primary, were among those tasked with using the best of Scottish produce to make the best ice cream for the Moray Great Frozen Dessert Challenge.
Dozens of pupils from primary schools across the area donned their aprons in search of the perfect recipe.
But it was pupils from Cluny Primary in Buckie who took the 'golden scoop' with their winning shortie and fudge surprise.
The challenge was hosted by Young Engineers and Science Clubs (YESC) Scotland, which runs 900 groups for enthusiasts across the country.
Jane Martin, YESC Programme Director said: "Ice cream is usually a popular choice amongst primary school children, but the science and technology behind the making is rarely considered.
"The Great Frozen Dessert Challenge was designed to bring food science to life in a fun and interactive way, and encourage young people to think differently about STEM (science, technology, engineering and maths) subjects."
Sheila Gray, owner of Fochabers Ice Cream Parlour, led the judging. She said: "The standard was very good and one of the pupils even asked me if I wanted to buy their recipe."
Before the judges decided on a winner, each school team had to do a three minute presentation on what they had learned during the process.
Lewis Kinnaird from Portessie Primary School, said: "It was good to get an understanding about how science works."
Daisy Wiles from St Gerardine Primary School, Lossiemouth, said: "The ice cream tastes delicious and it was good to learn how to make it with the different ingredients."
The challenge was set after YESC Scotland developed a 'science on the menu' project to highlight the science and engineering involved in food and drink production using hands-on experiments.
Following their win, Cluny Primary received a special trophy and a cheque for £100, which was presented by whisky company Gordon and MacPhail.