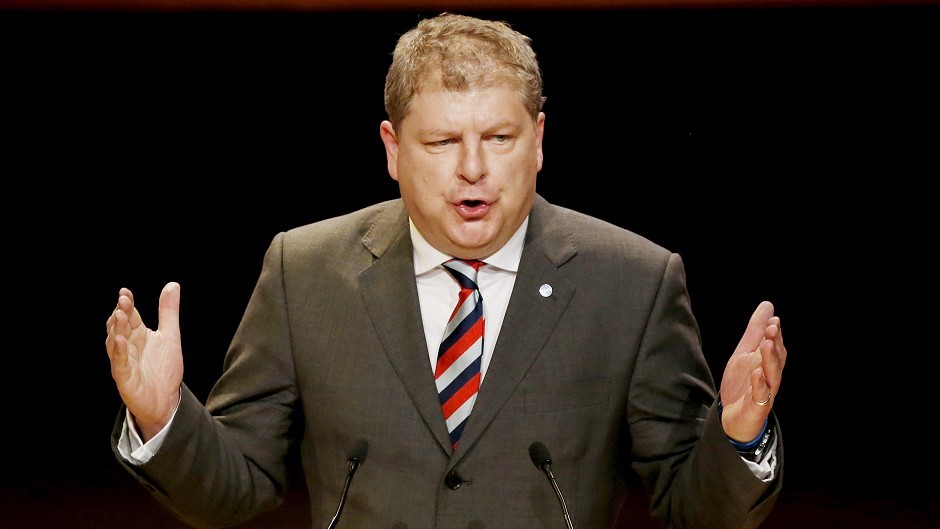 Defence chiefs have been branded "disgraceful" for failing to address parliament on the failures that led to the deaths of three RAF Lossiemouth pilots.
Moray MP Angus Robertson attacked the UK Government in Westminster yesterday, demanding that ministers answer a series of questions on the safety of Britain's fighter jets.
Today marks the second anniversary of the deaths of Flight Lieutenant Adam Sanders, Squadron Leader Samuel Bailey and Flight Lieutenant Hywel Poole.
They were killed when two Tornado GR4s collided at 12.01pm on July 3, 2012, about seven nautical miles south-east of Helmsdale.
A private memorial service is due to be held today at RAF Lossiemouth for family, friends and colleagues.
The inquiry report into the accident, which was published on Monday after an eight month delay, found 17 factors contributed to the tragedy.
They included the failure of medical care for one of the crew, the lack of a crash warning system on the jets, ineffective planning and supervision, poor procedures at the bombing range at Tain, and radar problems at Lossiemouth.
It emerged on Tuesday that the families of the airmen are seeking damages from the Ministry of Defence, which has accepted its liability for the death of Squad Ldr Bailey.
Mr Robertson, the SNP's Westminster leader and defence spokesman, spoke angrily in the Commons about the conduct of ministers, just minutes after prime minister's questions.
Raising a point of order, he said: "Tomorrow is the second anniversary of the tragic Tornado collision when two Tornadoes collided over the Moray Firth and three service personnel lost their lives.
"Yesterday the Ministry of Defence accepted liability for the collision, but it has not updated the House or appropriate parliamentarians on the MoD's responsibility, or answered questions on the service inquiry report, which was published on Monday.
"The whole situation is frankly disgraceful."
Defence Secretary Philip Hammond was in the Commons during the point of order, but chose not to answer it personally.
Speaker John Bercow hinted that he would look favourably if Mr Robertson applied for a debate at Westminster.
The Speaker said: "First, it is up to ministers to decide whether they think an oral statement is required.
"Secondly, in the absence of an oral statement, it is perfectly open to the honourable gentleman to seek a debate in this House on the adjournment.
"To the best of my knowledge, the honourable gentleman has not thus far done so, but he might find that he is successful if he does."
Mr Robertson confirmed afterwards that he had applied for a debate on the "safety of RAF fast jets".
A minister will have to respond for the government if a debate is secured.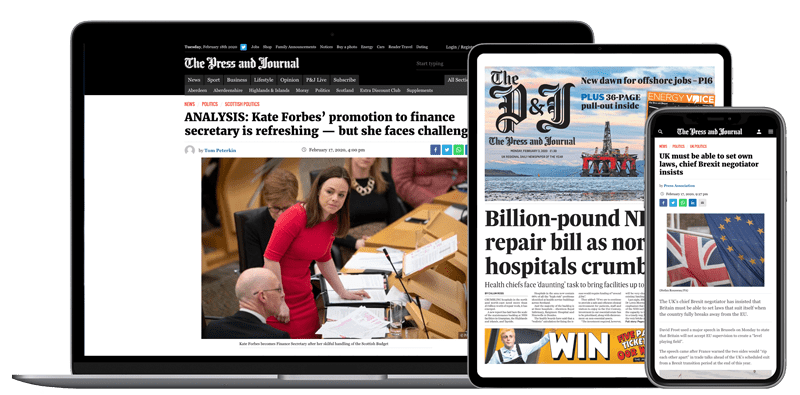 Help support quality local journalism … become a digital subscriber to The Press and Journal
For as little as £5.99 a month you can access all of our content, including Premium articles.
Subscribe