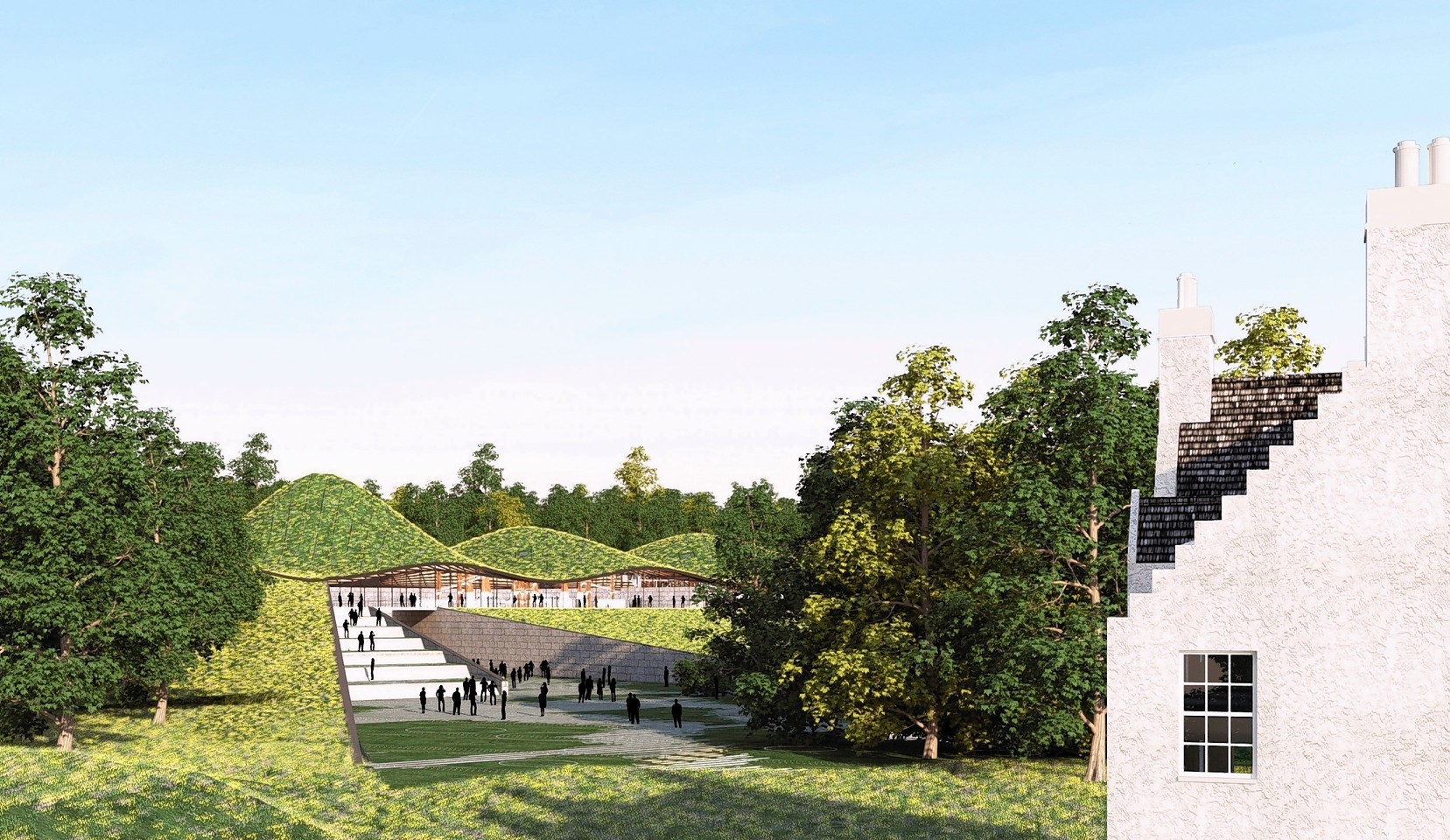 Massive £100million plans to completely revamp a Moray distillery have taken a step closer to becoming a reality.
Planning officers have recommended that Moray Council give the go-ahead for The Macallan to build a new production facility and visitor centre at its site in Craigellachie.
The local authority's planning committee is meeting on August 5 on to rule on the bid.
Should planning consent be granted, work on the project is scheduled to begin by the end of the year and should be completed by Spring 2017.
The distillery, which is owned by drinks firm Edrington, announced its ambitious plans in November to help meet the growing global demand for the brand
The architects enlisted are those responsible for the Millennium Dome, the Pompidou Centre in Paris and Terminal five at Heathrow.
Rosemary Gallagher, the communications manager for the Scotch Whisky Association, said The Macallan plans were yet more evidence of the industry's current strength.
She said: "We have seen a steady increase in demand over the last decade from all over the world.
"New markets have continued to open up in South America and the Far East and we're currently looking forward to expanding in Africa."
While recommending The Macallan proposal be passed, council officers have advised that the stretch of the B9012 Archiestown road that runs past the distillery should be widened.
The new facility will be capable of producing up to 15million litres of whisky per year. This compares to the existing plant's 9.5million litre capacity.
Meanwhile, the new visitor centre beside the plant will have parking spaces for 65 vehicles.
Whisky exports from Scotland presently bring in £4.3billion to the economy every year. That figure represents a dramatic 87% increase from a decade ago.
Exports of single malts have risen by an even more impressive 190%.