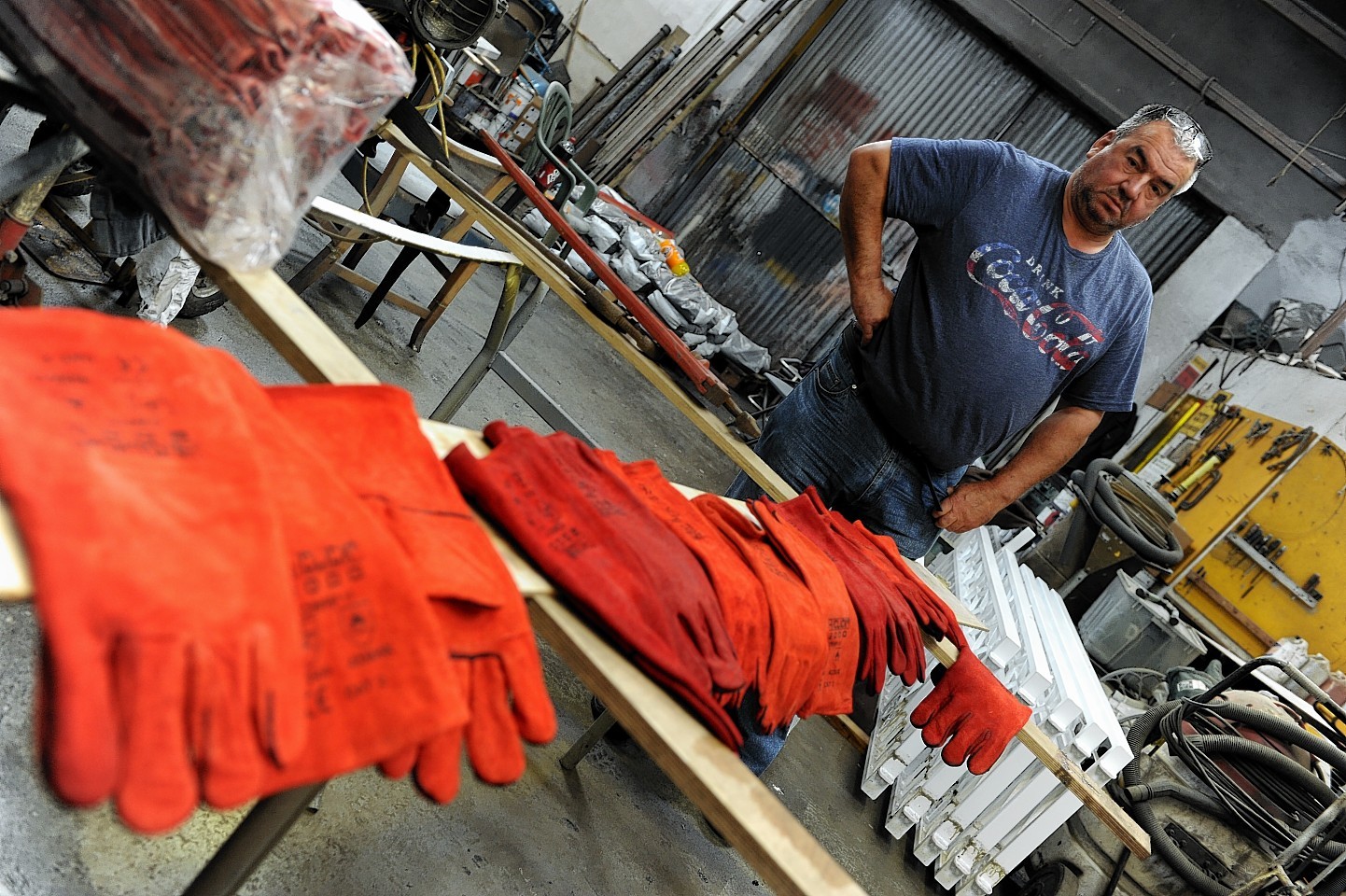 A Moray businessman was left counting the cost once again yesterday after his premises were hit by floods – for the eighth time.
Ian Gordon runs Moray Blast, an industrial cleaning company on the Mosstodloch industrial estate.
His workshop and yard were both left under 12 inches of water after the estate's drainage system overloaded during the torrential downpour on Monday.
Looking over the devastation yesterday, he said: "The council have carried out work to the drains so many times since I opened up here in 1963.
"I was told the last time that the problem was definitely fixed. Well, this week has shown that's not the case at all.
"The last time we flooded in 2009 it cost me £28,000. I imagine the bill is going to come to the same amount this time.
"I've been calling for years for a channel to be dug so that the rainwater can run off into the River Spey. However, that's been ruled out as being too expensive.
"I really want a proper study to be carried out now. I can't keep going on like this and neither can the other businesses here."
It's not just Mr Gordon's business that has been hit by floods.
In 2009 his home in Fochabers was almost washed away after a nearby bridge collapsed.
Thankfully, however, his house was not damaged this time round.
Most of the other businesses on Mosstodloch industrial estate were also forced to close on Monday.
Brown Engineering had to send home all of its 53 employees after it was hit by the floods.
A council spokesman said: "The huge volume of rain which fell in a very short period of time simply meant that drainage systems could not cope and Mosstodloch industrial estate was not alone in that."
Elsewhere, most of the businesses that were forced to close on Elgin High Street are now back open for business.
Dorothy Jack, who runs a clothes shop, said: "The rain come through the roof and damaged stock. We're still carrying out an inventory to work out exactly how much.
"It's taken hours to clean everything up. The only saving grace is that we have tiles rather than carpets, otherwise we'd have probably been closed for at least a week."