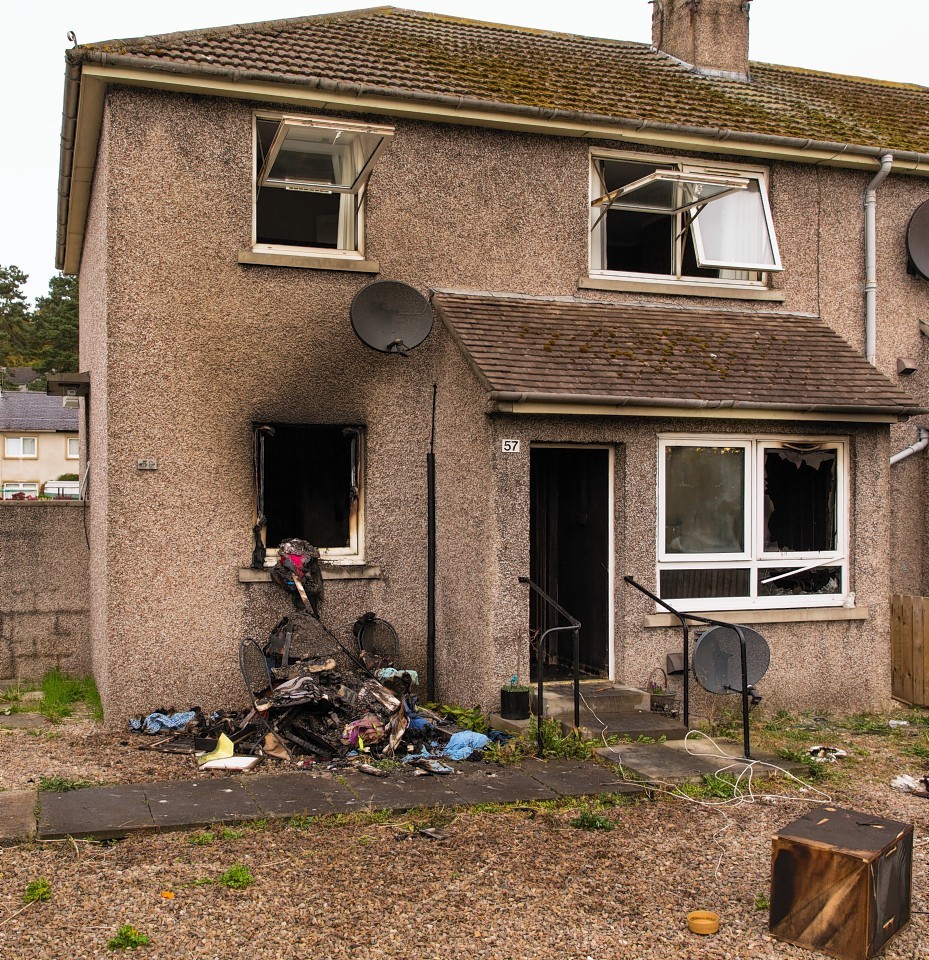 Police were last night probing a mystery blaze which destroyed a flat and killed a collection of pet reptiles.
Sixteen firefighters were called to the property in Elgin's Moriston Road after a neighbour raised the alarm in the early hours of yesterday.
Crews used breathing apparatus and hose reel jets and a thermal imaging camera as they battled the blaze.
An ambulance was also called to the scene, but was later stood down, and police confirmed that no one had been injured in the fire.
It was reported around 1.20am and firefighters from Elgin and Lossiemouth went to the scene.
The occupants of the house – named locally as Callum Gilchrist and Sieann Smith – were described by neighbours as "snake lovers" and were thought to have had more than 40 reptiles in the property.
It is understood they were not at home when the blaze broke out.
The flat above their property was also damaged.
A fire brigade spokesman said the property was "well alight" when crews arrived.
He said: "The flat itself was downstairs. All people were accounted for, but some animals have perished.
"There will be a joint investigation if the circumstances regarding the cause of the fire turn out to be suspicious."
Leslie Robertson, 35, of 53 Moriston Road, noticed the flames after hearing persistent banging, and smashed a window in search of any casualties in the living room after calling 999.
He said: "I just grabbed something out of the house and smashed the front window.
"Until the fire brigade came, I feared someone was in the house, and I didn't know if there were bodies or anything.
"You don't see a fire
like that very often. It gets your heart going."
Several local residents said they were wakened by banging and saw flames and smoke billowing from the house.
Another neighbour added: "I heard a banging that woke me up. Then, there were police cars and the fire engines going back and forth.
"I feel sorry for the chappie up the stairs from them because he had only been there about six months. That house didn't stand a chance.
"The ground floor of these council houses is concrete, but the rest is plasterboard all through. It's just a tinderbox."
A Police spokesman said: "Investigations are ongoing, and we would appeal for witnesses to come forward."
Anyone with information has been urged to contact police on 101.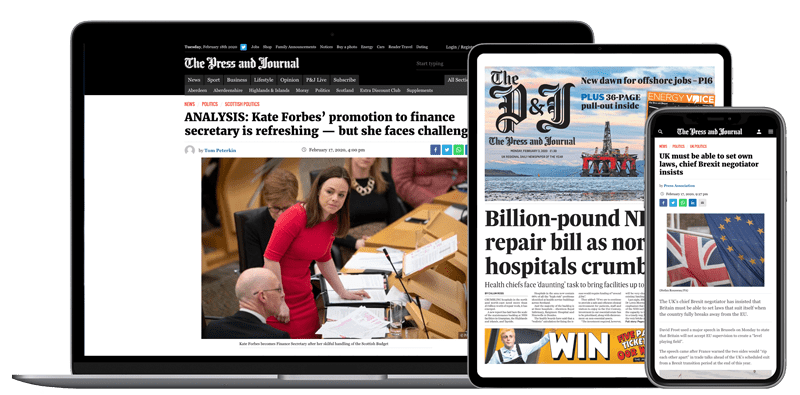 Help support quality local journalism … become a digital subscriber to The Press and Journal
For as little as £5.99 a month you can access all of our content, including Premium articles.
Subscribe