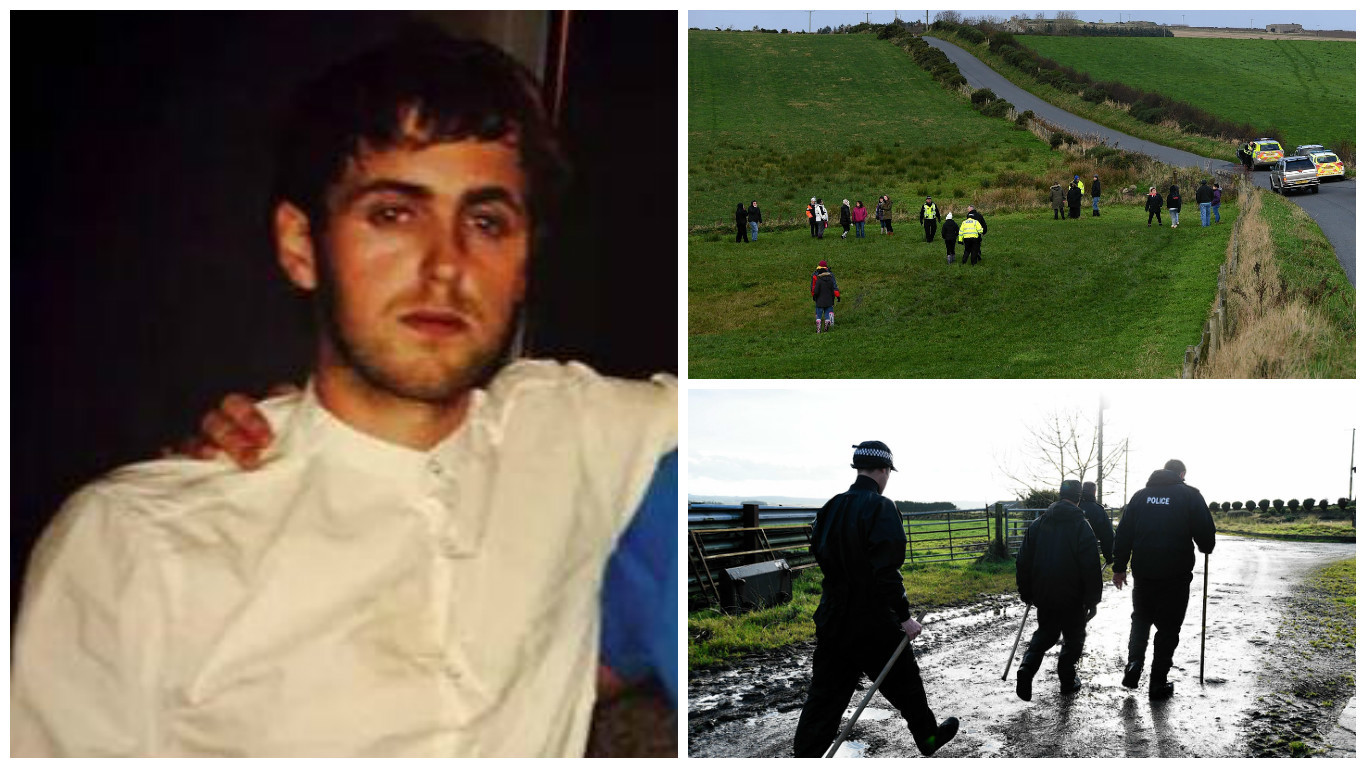 Two years have passed since Shaun Ritchie vanished in remote woodland near Fraserburgh.
But the senior officer investigating the disappearance of the north-east man has pledged the case will remain open.
The 22-year-old was last seen in the Greenburn area near Strichen after a Halloween night out with friends in 2014.
Despite one of the largest search operations in the history of Scottish policing, detectives have never located Mr Ritchie. He remains missing, presumed dead.
Today marks the two-year anniversary of his disappearance and officers are making another plea for information.
Detective chief inspector Matt Mackay said: "I appreciate his family want closure and, as time goes on, the not knowing what happened to him becomes increasingly difficult to come to terms with.
"I can provide every assurance the case remains open and we will act on any new information provided to us.
"Extensive and detailed searches have been conducted with the assistance of every specialist resource available to us, including the Grampian Mountain Rescue Team, the Aberdeen, Tayside and RAF Kinloss mountain rescue teams, a dive and marine unit, dog unit and Police Scotland air support."
More than 13 miles of ditches have been searched, in addition to all manner of rough terrain and boggy areas. In total, more than 200 officers have been involved in the search, assisted by a forensic soil scientist and geoscientist.
Shaun was 20 when he vanished in the Greenburn area, between Strichen and Fraserburgh.
Medical experts believe he may have become disorientated in freezing conditions and stumbled into a bog.
DCI Mackay said: "Intelligence-led information has also formed a crucial part of our inquiries, with all potential leads pursued by the inquiry team.
"We continue to keep an open mind as to the circumstances surrounding Shaun's disappearance, but I would stress once again there is no evidence so far to suggest that he has been the victim of any crime."
The major investigation team in Glasgow has reviewed the police efforts to date and the search operation has been reviewed by specialist advisers.
DCI Mackay added: "All of which has concluded this remains a missing person inquiry."