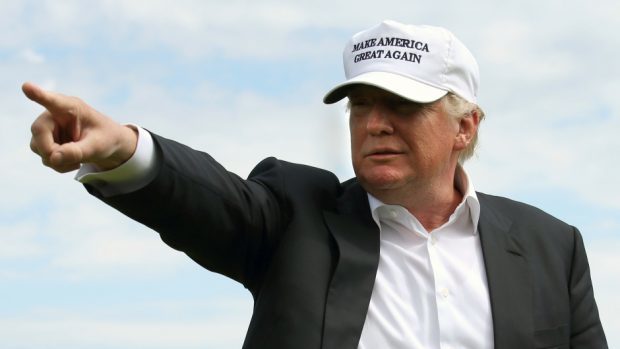 Donald Trump has won a battle against Aberdeenshire Council for permission to fly a saltire at his golf course.
The billionaire tycoon and next US president had erected two 80ft flagpoles outside his Menie Estate clubhouse earlier this year but was forced to remove them because he did not have planning permission.
He later became embroiled in a dispute with councillors in March when they voted to allow just one to go back up at Trump International Golf Links, near Balmedie.
Formartine area committee, which ruled on his application, feared the second structure would have an adverse impact on the landscape.
Mr Trump took his fight to the Scottish Government which yesterday ruled in his favour.
In her findings, Reporter Claire Milne said she could not support the view that the flagpole would be detrimental to the area.
"The flag, as a moving component, and the pole, due to its slender nature, do not intrude into the exposed long expansive views across the area, therefore the overall integrity and character of the landscape, which includes the golf course, is maintained," she added.
"Overall, I find the development does not detract from the neighbouring features, landscape setting or quality of the landscape character of the area."
Local concerns, which included noise from a flag flapping and the appearance of "tatty" fabric waving in the wind, were also dismissed.
Rob Merson, chairman of the Formartine area committee, has always maintained that he did not feel strongly "either way" on Mr Trump's application.
"It was marginal for me, but most of the other members felt they did object to that one because there was a disproportionate impact on the landscape," he said.
Last night, a spokeswoman for Trump International said: "We are pleased that our appeal to fly our national flag was successful and that common sense has prevailed.
"The local planning committee's decision to prevent us from flying the saltire by our championship golf course was very disappointing – it is frustrating that valuable time and resources are spent defending such things."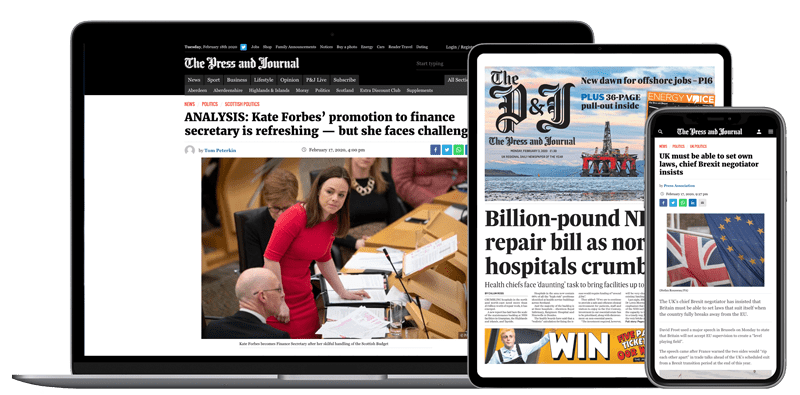 Help support quality local journalism … become a digital subscriber to The Press and Journal
For as little as £5.99 a month you can access all of our content, including Premium articles.
Subscribe