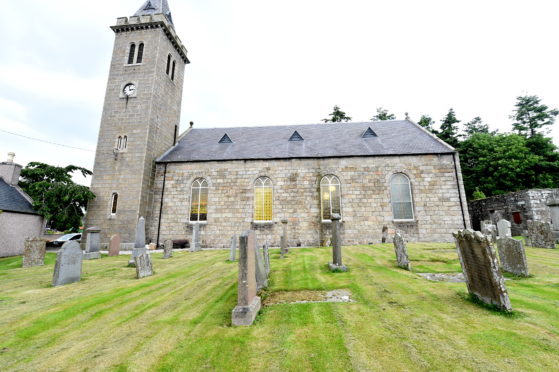 Descendants of a north-east preacher are to visit his restored resting place later this month.
Deer Community Council's funding bid to clean up the gravestone of James Robertson's two wives was rejected by Aberdeenshire Council last year.
Relatives decided to put up the money to have the headstone, which was first erected in 1831, completely refurbished.
And now Mr Robertson's great-great-great-great granddaughter Catherine Downie wis preparing to travel from Montreal, Canada to see the monument at Old Deer Church for herself on June 29.
Mr Robertson worked and lived in Stuartfield for 30 years before moving to the US and then Canada.
He had 15 children who went on to live in the community.
Descendants of the minister from Canada, Australia and Germany put money towards the repairs and the council's funding snub.
His first wife Ann Crabb was buried at the site after she died on February 5, 1805, followed by Elisabeth Murray, who passed away on May 23, 1831.
Local historian Aly Black, who has championed the restoration of the Old Deer church, said the relatives are coming to learn more about James Robertson's story.
He said: "They are coming to see the gravestone and the former manse that we now live in.
"He used to live in this house and they want to hear the whole story about it."