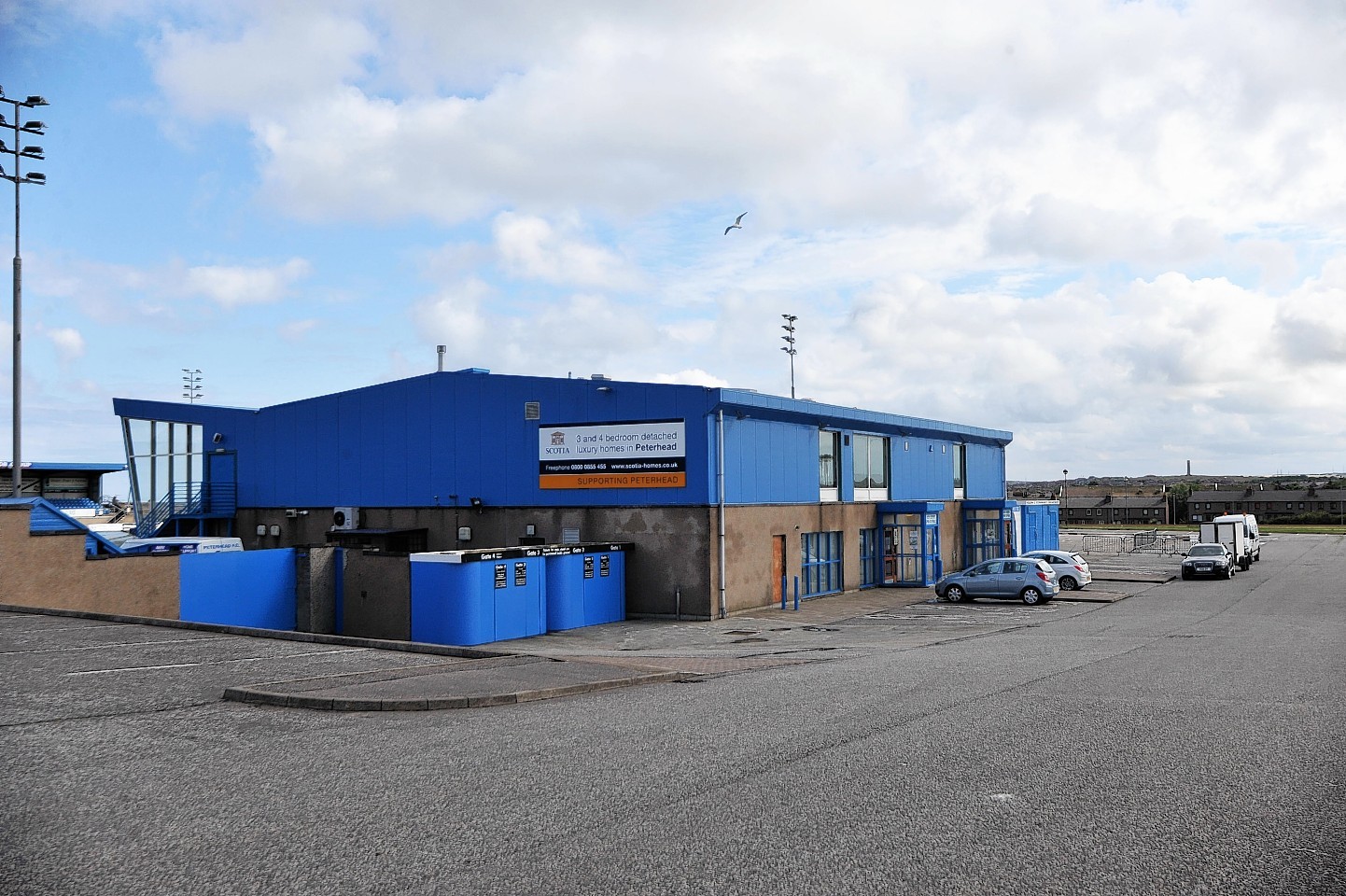 It is shaping up to be a busy period for Peterhead Football Club as they target promotion from League Two.
But Blue Toon manager Jim McInally and star striker Rory McAllister took some time out from the rigours of challenging for sporting honours to serve up some turkey with all the trimmings.
It was part of the club's annual Christmas lunch which involves providing festive meals to elderly and vulnerable people in the town who would otherwise be on their own.
The event at Balmoor Stadium yesterday attracted more than 130 men and women from in and around the Buchan port.
As well as lunch, they were treated to a concert by children from Buchanhaven Primary School and a dementia-friendly disco known as Boogie in the Bar.
PFC is taking part in the SPFL Trust's Festive Friends scheme, which asks clubs to open up their doors to those who would otherwise be alone during the festivities.
Fiona Wilson, 53, was one of those tucking into an early Christmas dinner and said she was glad to be there with others.
She said: "I just like meeting different people. I'm on my own and this is fine for the company and it is good of the football club to do this.
"I came here last year and you get a hamper with all of the Christmas stuff in it."
Frances Westcott, a former airman who lives in Peterhead, said the lunch had far exceeded his own expectations.
He added: "This is not what I expected it to be.  This is wonderful and I really enjoyed the kids' singing."
Nat Porter, PFC's community officer, agreed the initiative always goes down a treat.
He described it as a massive deal for the side to be giving back to those who are part of the community.
Mr Porter said: "This is a big thing for us. We do a lot for kids, but this is at the other end of the spectrum.
"We are helping the elderly people in Peterhead and other folk who don't get out. This is brilliant to see.
"All the board are here and six staff have volunteered to come in and help as well."