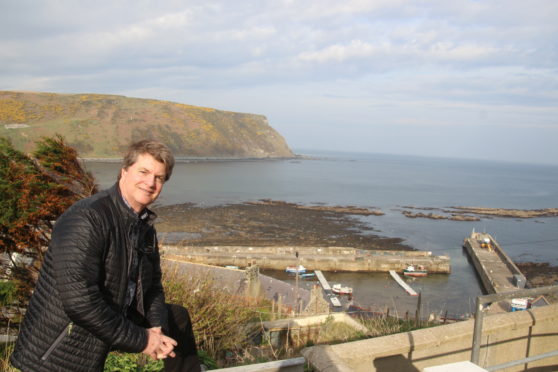 The great-grand nephew of Dracula author Bram Stoker has visited a number of locations made famous by his relative.
Dacre Stoker spent the 107th anniversary of the writer's death in Gardenstown.
As part of his latest trip to Aberdeenshire, the descendant of Bram Stoker's youngest brother George has given a series of talks across the region and officially opened the Cruden Bay plaque to celebrate the creation of Dracula.
When the novelist first came to Cruden Bay, then called Port Erroll, in 1893, he fell in love with the place and returned year after year to write books.
In 1895, he booked into the Kilmarnock Arms Hotel with his family, intent on writing the early chapters of his famous novel and became known for his eccentricities, such as regularly perching like a bat on rocks by the beach.
---
>> Keep up to date with the latest news with The P&J newsletter
---
It is not known why he behaved in this way, but there was speculation that he adopted the persona of Count Dracula to bring authenticity to his writing.
He returned to Aberdeenshire in 1896 to complete the remainder of his novel and took a trip to Gardenstown, staying at the Garden Arms Hotel.
Dracula was then published in 1897.
Canadian national, Dacre Stoker, is on his second visit to Aberdeenshire, and delivered a lecture about his famous ancestor and his own co-authored novel Dracul, a prequel to Dracula, in Gardenstown on Saturday evening.
He said: "On the 107th anniversary of Bram's death, it was a great honour to make a presentation about Bram and his writing at a location where he actually stayed, which makes it all very meaningful.
"I am ecstatic about the turnout and the interest shown by people in Gardenstown."
When asked if Bram wrote pages of Dracula in the Garden Arms, Mr Stoker replied: "It is 90% probable that he did."
His final talk will be in Waterstones in Aberdeen tonight.
During his visit, Mr Stoker inaugurated the plaque on the Kilmarnock Arms Hotel in Cruden Bay, which was installed by Historic Environment Scotland earlier this year.
It reads: Bram Stoker 1847-1912 wrote the early chapters of Dracula here in 1895.
Mike Shepherd, author of When Brave Men Shudder: The Scottish origins of Dracula, said: "Cruden Bay was Bram Stoker's very special place and he returned there year after year. And now Dacre Stoker has returned to the village to experience the beautiful coastal scenery and the warm local welcome that delighted his ancestor."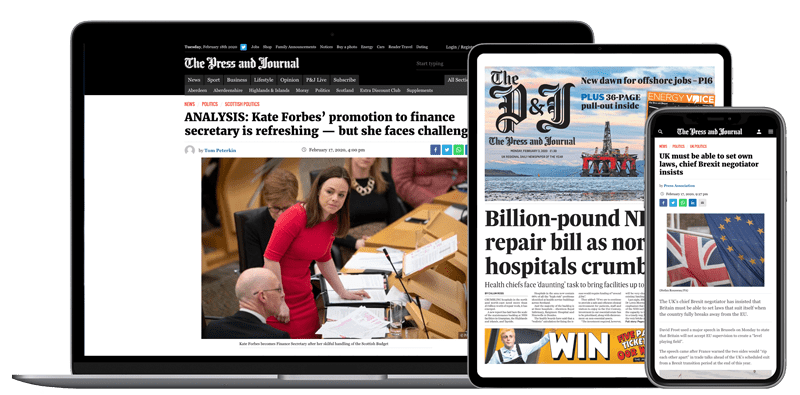 Help support quality local journalism … become a digital subscriber to The Press and Journal
For as little as £5.99 a month you can access all of our content, including Premium articles.
Subscribe