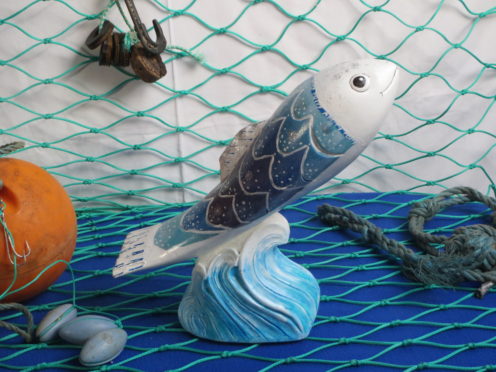 Fishermen's Mission has launched a new fundraising initiative – a Catch of the Day auction with hand-painted ceramic fish.
The national charity has involved a range of well-known British and local artists and celebrities who have given up their time to create ceramic sculptures in  piscine form.
The Catch of the Day works are around 35cm tall and 35cm wide and the collection of more than 100 all have unique designs.
Participating celebrities include trawlerman Jimmy Buchan, TV presenters, Alan Titchmarsh and Fern Britton, Four Weddings and a Funeral writer, Richard Curtis, and star of the film, Sophie Thompson, lead singer of the Bay City Rollers, Les McKeown, and Michelin star-winning chef Nathan Outlaw.
The charity regards the fish as being more than ornaments painted by well-known people, arguing they can change the lives of fishermen and their families for the better.
Bidding in the auction raises vital funds for the organisation to help vulnerable, distressed and disadvantaged individuals within the fishing communities.
Senior superintendent for the mission, Aubrey Jamieson said: "This is just an amazing project and we hope it will raise money to support my work in the area.
"We don't have any government or lottery funding, so we really do need every penny that we can.
"The Shetland team work with all active and retired fishermen in the area and our services are really vital.
"Fishing is the most dangerous peacetime occupation and accidents are common, often with life-changing impacts.
"We do all we can to help, but we need the people of Scotland to help us.
"If you enjoy a fish and chip supper or a delicious meal out at a fish restaurant serving locally caught fish, or if you know someone that works in the fishing industry, then please take a look at the auction site."
The auction is now live at www.fishmishauction.org.uk and will close between May 16 and May 19.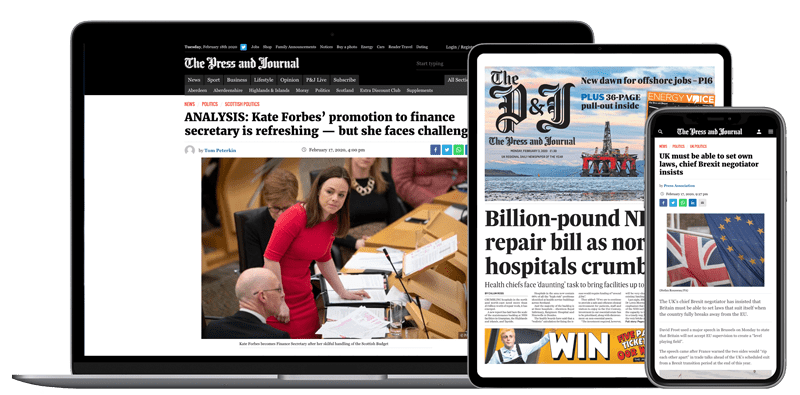 Help support quality local journalism … become a digital subscriber to The Press and Journal
For as little as £5.99 a month you can access all of our content, including Premium articles.
Subscribe