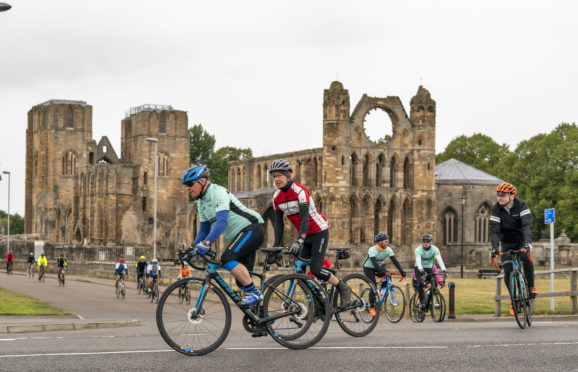 A north east village has gained a major boost after learning that more than 1,000 cyclists will visit it as part of a major cycling event.
Aberchirder, also known as Foggie, has been added to the map for the 2019 Ride the North event.
And locals in the village are delighted their community has been designated as one of the food stops for entrants.
Gary Smith, landlord of the New Inn Foggieloan on the Main Street, said: "It's definitely a good thing for the village. We're bound to get a boost from so many coming through.
"It's excellent – we will be up and running here for the people coming through all day and I think the community association may be planning something special."
The cyclists will arrive in Aberchirder on Saturday, August 24 while they make their way north to Elgin from Castle Fraser.
Community groups and Ride the North organisers have held "productive meetings" to ensure the village is prepared for the mass influx of cycling aficionados.
Bob Peden, secretary of the Aberchirder and District Community Association, said his organisation is confident the day will become a celebratory occasion.
He said: "We will be doing everything we can to get a big crowd here to cheer the cyclists on as well as feed them on their journey.
"It's very exciting for us – it's not often you get this many cyclists passing through at the same time.
"We've a professional caterer who will do the food as well as stalls from various community groups and burgers which are out speciality.
"Aberchirder has a good gym, so we're also hoping we can promote cycling and get the kids involved with some activities.
"We're ready to provide lunch, but this will be a big day with crowds turning up to watch."
The event attracts thousands of cyclists every year and the course is altered annually to showcase different parts of the region over the two days.
Neil Innes from Ride the North said it made sense for the race to stop in Aberchirder.
He added: "It is a village that I thought worked quite well for us because it is right in the centre of some hills.
"It is important to engage with communities and I want to do that with Aberchirder and also bring in a little of the revenue from the event into the village as well."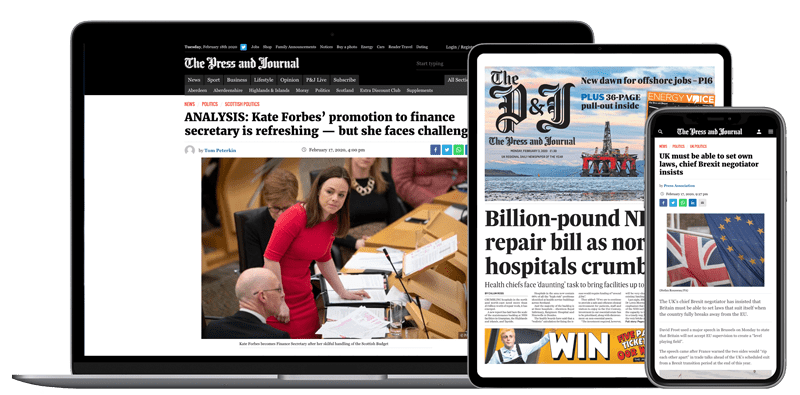 Help support quality local journalism … become a digital subscriber to The Press and Journal
For as little as £5.99 a month you can access all of our content, including Premium articles.
Subscribe