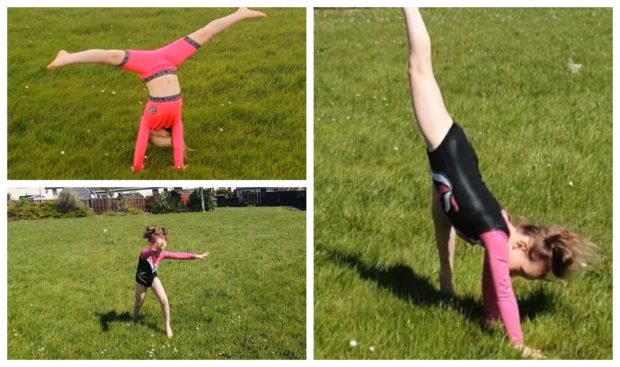 While 100-year-old Tom Moore captured the hearts of the nation recently with his fundraising efforts for the NHS, a north-east schoolgirl at the other end of the age spectrum is doing her own bit for health workers.
Budding gymnast Aimée Wilson, 7, of Peterhead has set herself the challenge of completing 700 cartwheels in seven days, to raise money for frontline staff.
And the P3 pupil at Dales Park School looks on course to smash her fundraising target of £300, having raised £230 after just three days.
Aimée was inspired by the NHS Clap For Carers campaign and that inspiration has already taken her to a dizzying 450 cartwheels.
Mum Angelica Crawford said: "Her dad and I are so proud of her for setting up this challenge all on her own.
"After seeing how much the NHS have been struggling with the coronavirus pandemic, Aimée decided to set herself a challenge to raise funds for NHS staff.
"She wanted to raise money by doing something she enjoyed as her own way of showing her appreciation for the NHS.
"Aimée has always had a real passion for dance, acrobatics and gymnastics, and is a competitive freestyle disco dancer, which incorporates dance and acrobatic moves at high speed, so cartwheels were a good option for her.
"She does her cartwheels at the park near where we live.
"One day was cold, damp and windy but she was determined to keep going so she wrapped up cosy and just got on with it.
"She is overwhelmed with the amount of donations she has received so far and is one very happy little girl.
"The challenge has certainly kept her busy during lockdown.
"She's missing all her friends from school and dancing, so it's given her something to focus on."
Click here and donate to Aimée's campaign.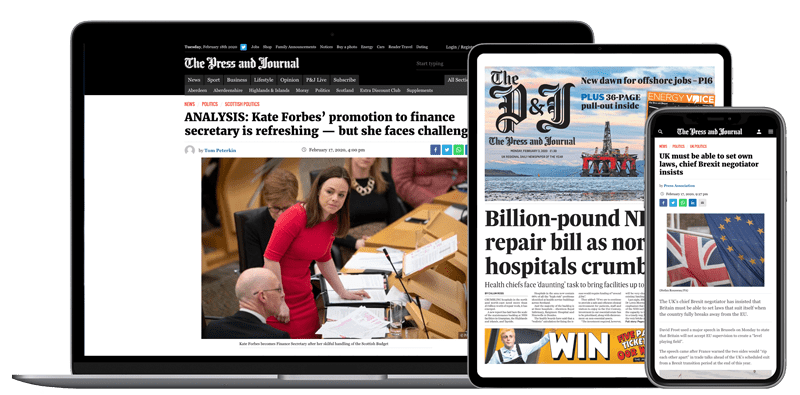 Help support quality local journalism … become a digital subscriber to The Press and Journal
For as little as £5.99 a month you can access all of our content, including Premium articles.
Subscribe