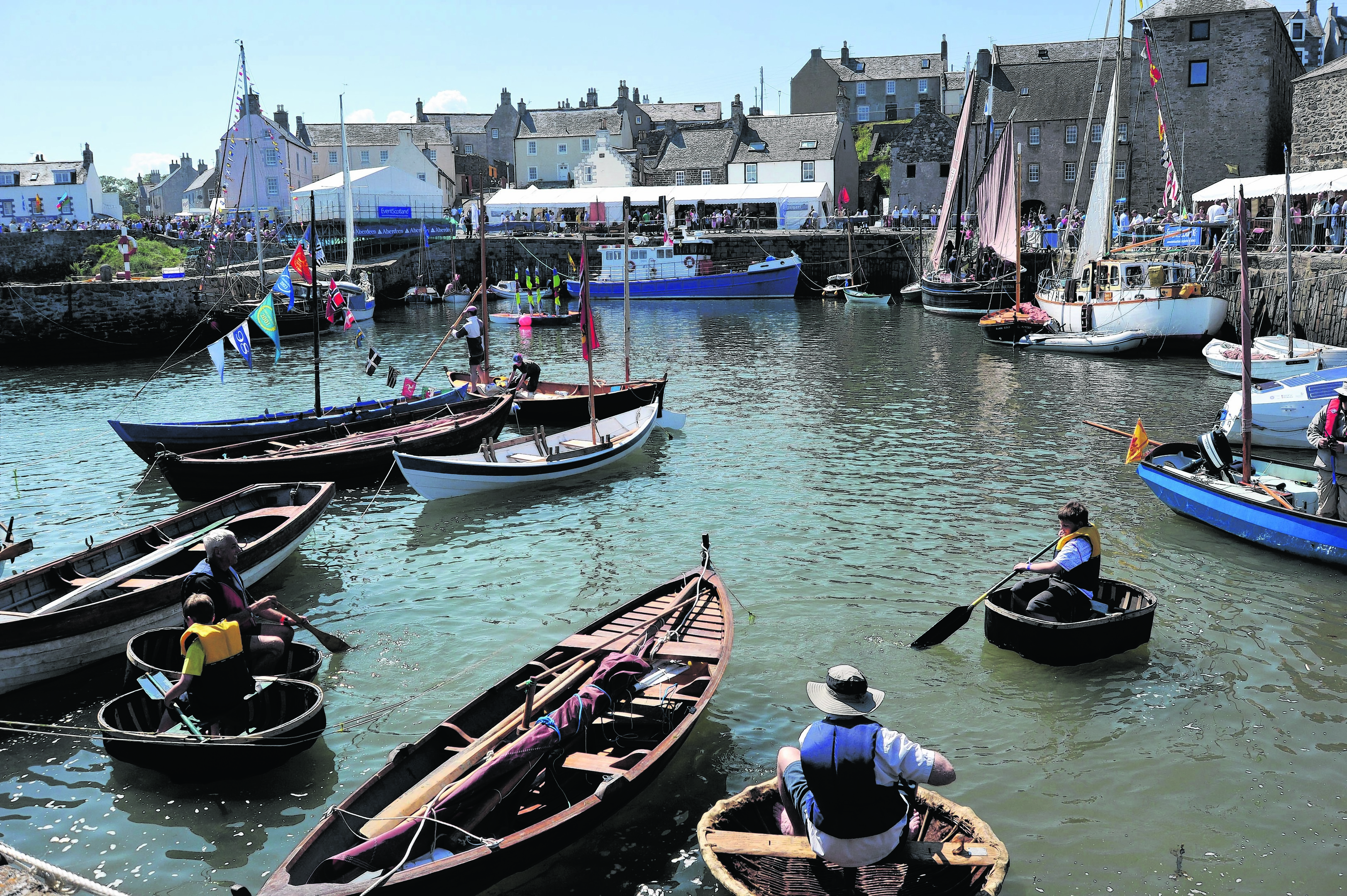 Former First Minister, Alex Salmond, brought a popular north-east book festival to a close last night.
Hundreds of literary enthusiasts attended the two-day Portsoy Bothy Book Festival during the weekend at the fishing village's community-managed Salmon Bothy.
The festival was opened by its patron Lord Lieutenant Clare Russell, and began with a talk from children's authors Laura Cameron Jackson and Lyn McNicol about their mischievous character, Badger the Mystical Mutt.
Much to the delight of the children, Badger made an appearance alongside the authors.
Other writers who took part in the festival – the third annual literary gathering in the Banffshire coast village – included local author Maggie Craig who spoke about her latest novel Gathering Storm, a historical thriller about the 1745 rising.
Yesterday, Keith Hewitt gave a presentation on the true story of the SS Politician, the ship which inspired Compton Mackenzie's famous novel Whisky Galore.
Mr Hewitt – a whisky collector who has acquired three bottles from the cargo of the Politician – was on hand to advise the production crew of a new film adaptation of the book which was shot in Portsoy.
The event was then closed by former First Minister Alex Salmond, who spoke about writing his autobiography.
Mr Salmond said: "This is a wonderful reconditioned and refurbished salmon bothy which is the centre of operations this weekend and all the authors and books have had ample discussion."
The SNP MP – who previously represented the village as an MSP – said that the Portsoy festival was a special day and compared it to the internationally-renowned events, the Edinburgh Book Festival, and the Hay Festival.
He added: "They are both massive events, but I don't think I've ever had more enjoyment than I have talking about the book here in Portsoy.
"It may not be the largest [event] in the world, but the Portsoy Bothy Book Festival is one of the best."