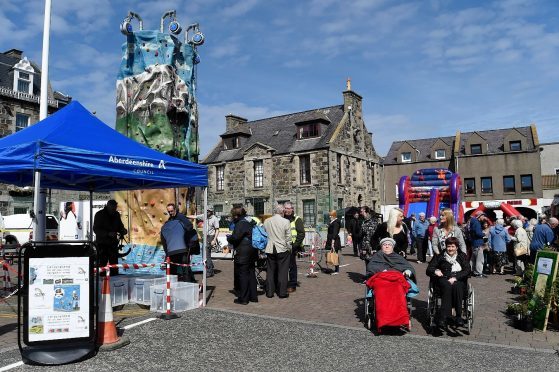 House prices in north and north east coastal towns have risen much faster in the last decade than in other seaside locations – in one case almost doubling.
Figures compiled by the Bank of Scotland, shows that the average Fraserburgh house price jumped 95%, from £70,255 in 2006 to £136,889 last year.
That is six times the Scottish average for properties near the sea.
Lerwick was the next highest riser, up 77% to an average £160,689.
Of the rest of the top ten, six were in Aberdeenshire.
Inverbervie (62%), Macduff (53%), Banff (48%) Buckie (45%), Newtonhill (44%) and Peterhead (43%) all experienced big jumps, spurred by the boom in oil and gas over most of that period.
Invergordon, Easter Ross, has seen prices go from $80,284 to £114,632 and in Montrose they went up 45% from £87,619 to £127,182.
The report follows on from the bank's study last year which found that people were still eager to move to the north-east despite the North Sea downturn.
Councillor Charles Buchan said it was proof "in a very material way" that people enjoyed living in Fraserburgh.
"It's a very safe community despite negative reports, and we have got super infrastructure," he added.
"There's a nice harbour, and a beautiful beach – it's a nice place to live and raise a family.
"Builders should be looking at this and at the case for smaller homes as the demand grows."
Graham Blair, mortgage director at Bank of Scotland, said: "Living on the coast offers many attractions, including a typically high quality of life and attractive surroundings. As a result, property in seaside towns is often very popular with home buyers.
"Over the past 10 years, the strongest-performing seaside towns have been on the Aberdeenshire coastline, as the oil industry was experiencing its boom period.
"However, more recently, house price growth has slowed down in many coastal towns meaning good value for money can be found for those searching to realise their dream of living near the sea."
In a separate table of the most expensive seaside towns of Scotland, North Berwick is top with £314,435 and St Andrews is second with £300,319.
The bank has also listed the least expensive seaside towns, with Port Bannatyne on Bute featuring house prices of £71,550.
Campbelltown is the next cheapest, where the homes will cost buyers about £80,737.