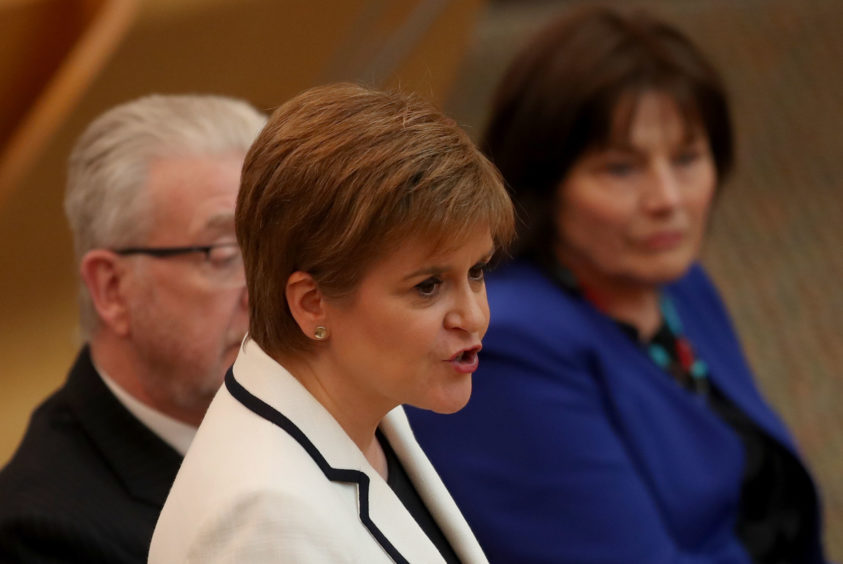 Nicola Sturgeon has been told to focus on the economy, transport and schools rather than "obsessing" over independence.
A cross-party group of north MPs and the UK Government yesterday condemned the SNP's move to legislate for another referendum.
Gordon Tory MP Colin Clark accused Ms Sturgeon of "abusing" the party's strong support at the EU elections after the SNP told voters backing them meant support for Remain and not necessarily independence.
Mr Clark said: "Sturgeon has abused the EU vote using it as an excuse to call a referendum.
"The SNP should be mindful there vote has dropped from 49% years in the 2015 election to 37% at the EU election."
Former Scottish secretary Alistair Carmichael added: "The SNP should concentrate on doing their job for Scotland's schools, hospitals and police rather than obsessing with their daydream of Scottish independence.
"They should be aware after a successful blockbuster film the sequel never catches fire in the same way, and I fear the same will be true of Indyref2."
West Aberdeenshire and Kincardine Tory MP Andrew Bowie, who is Theresa May's parliamentary aide, also pointed out that the SNP's vote share had dropped since 2015.
He said: "Even when you add the green vote, which is the only other avowed separatist party, it still only takes them up to 45% which is exactly the same proportion that voted for independence in 2014.
"Not meaning to paraphrase my old boss, but nothing has changed, we're exactly where we were before."
Moray Tory MP Douglas Ross said the SNP had shown an "astonishing" lack of interest in day to day issues, he said: "We have the SNP-led Scottish Government who would rather just concentrate on having another divisive referendum, proving that they really don't care about the country or its needs. They just want independence at all costs.
"We have all had enough of referendums, but the SNP are desperate to keep asking the same question until they get the answer they want.
"We said no and we meant no."
Far North Lib Dem MP Jamie Stone said Ms Sturgeon needed to learn from Brexit, he said: "If this Brexit mess has taught us anything it's how difficult it is to break up an economic union. How much worse to try and break up the union between Scotland and England which would cause much more damage and division to our country."
A UK Government spokesman said: "This issue was settled decisively in 2014, when people in Scotland voted to remain part of the UK.
"They were promised by the Scottish Government that the referendum would settle the issue for a generation.
"Rather than continuing to push for divisive constitutional upheaval, the Scottish Government needs to get on with improving what really matters to people in Scotland – our economy, transport and schools."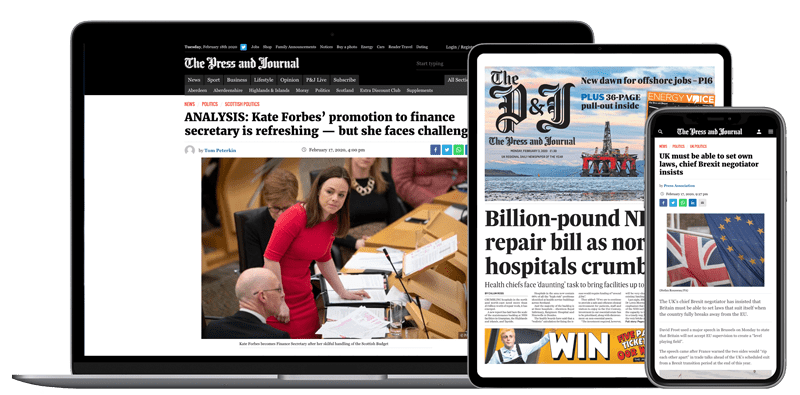 Help support quality local journalism … become a digital subscriber to The Press and Journal
For as little as £5.99 a month you can access all of our content, including Premium articles.
Subscribe