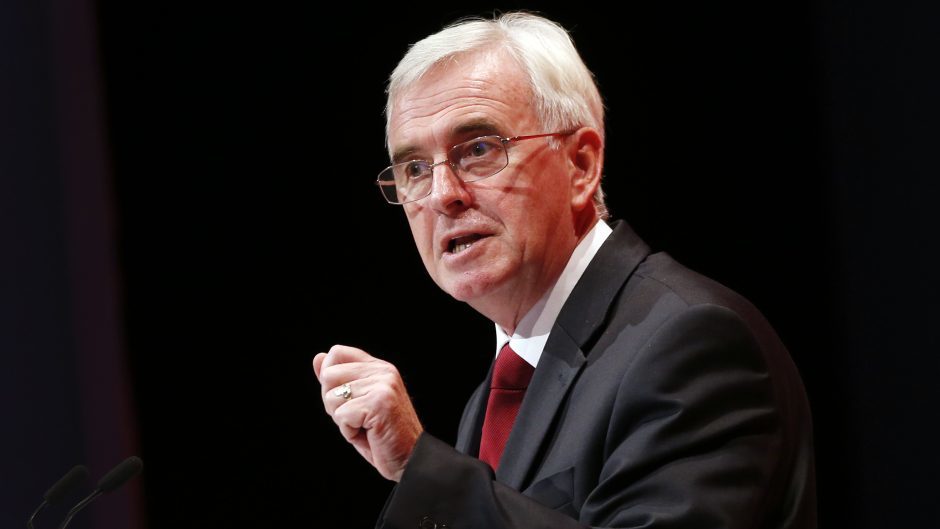 Labour has been accused of "rank betrayal" after shadow chancellor John McDonnell said the party would not block a second independence referendum.
Scottish Tory leader Ruth Davidson said Mr McDonnell and Labour leader Jeremy Corbyn would "happily sell Scotland down the river if they thought it could give them a sniff of power".
The attack came after Mr McDonnell told an event at the Edinburgh Festival Fringe that his party "would not block" a second vote on independence by withholding the legal powers to do so.
His remarks, which follow a poll on Monday showing 52% of Scots now back independence, contradict Scottish Labour policy and the formal position of the UK party not to support another vote on independence
Ms Davidson said: "Labour is proposing a pact with the SNP in order to parachute Jeremy Corbyn into Number 10.
"The fact is this – Jeremy Corbyn and John McDonnell would happily sell Scotland down the river if they thought it could give them a sniff of power.
"That is a rank betrayal of the two million Scots – including thousands of Labour voters – who voted to stay part of the UK."
She added: "I can't imagine Scotland's Labour MP's were chuffed to hear Mr McDonnell describe Westminster as an 'English parliament'.
"It's not. It's a parliament for the whole UK with representatives from every corner of the country.
"With Jeremy Corbyn and John McDonnell doing Nicola Sturgeon's work for her, the First Minister must think Christmas has come early this year."
Mr McDonnell's comments were met with derision among Scottish Labour MPs, with Edinburgh South MP Ian Murray branding them "utterly irresponsible" and "thoughtless".
Scottish Labour leader Richard Leonard met with Mr McDonnell yesterday morning to discuss the matter.
He said: "I made clear to him that a second independence referendum is unwanted by the people of Scotland and it is unnecessary.
"The 2014 referendum was a once-in-a-generation vote.
"There is no economic case for independence, especially with the SNP's new position of ditching the pound and new policy of turbo-charged austerity to bear down on the deficit.
"On that, John McDonnell and I are in firm agreement. What Scotland needs is radical reforming Labour governments at Holyrood and Westminster."
However just hours after their meeting Mr McDonnell repeated his remarks at another fringe event, saying: "I don't want to use parliamentary devices to block it.
"I'm not in favour of blocking, I've said it time and time again in interviews."
His remarks came after First Minister Nicola Sturgeon opened the door to a "progressive alliance" with Labour if the two parties were able to form a majority after a general election.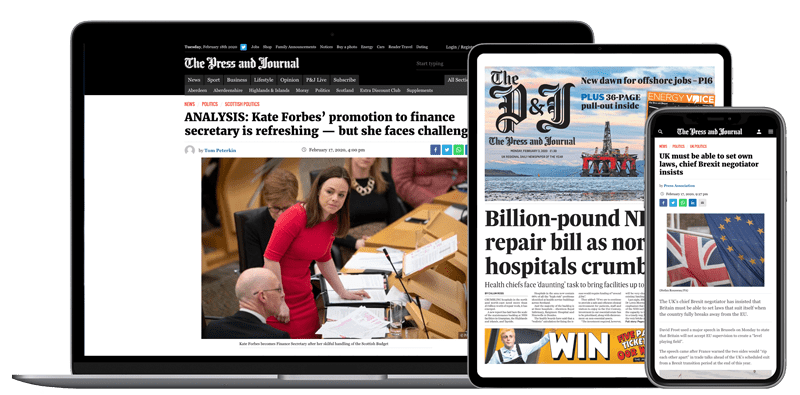 Help support quality local journalism … become a digital subscriber to The Press and Journal
For as little as £5.99 a month you can access all of our content, including Premium articles.
Subscribe