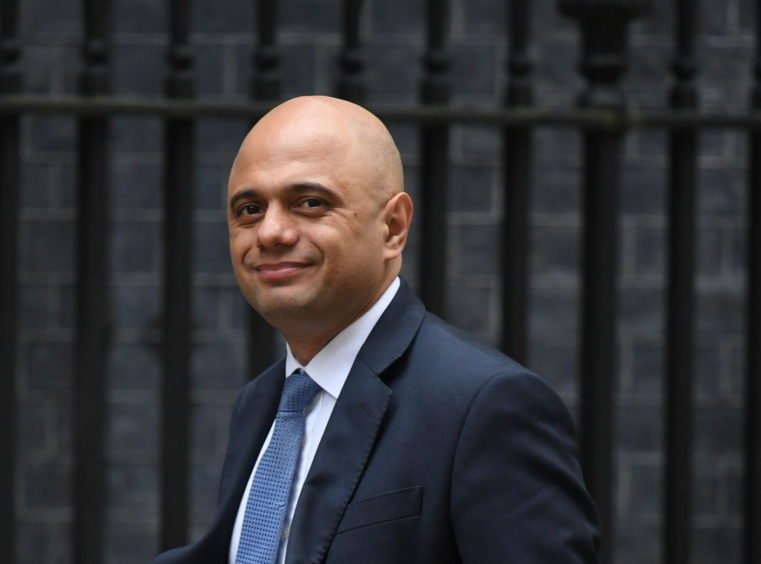 Sajid Javid has promised to bring an end to austerity with extra cash for schools, hospitals and the police.
The Chancellor used what was widely believed to be a pre-election spending review yesterday to announce an extra £13.4 billion in public spending for next year.
The announcement means the Scottish Government will be handed an extra £1.2 billion in Barnett consequentials to spend.
Labour and the SNP quickly dismissed the statement as "grubby electioneering", however, and said the "harsh brutal austerity" of the last decade was a more true reflection of Tory economic policy.
In his statement, Mr Javid told MPs: "We are turning the page on austerity and beginning a new decade of renewal.
"A new economic era needs a new economic plan and today we lay the foundations with the fastest increase in day-to-day spending in 15 years."
Shadow finance secretary Murdo Fraser MSP said the cash injection was evidence of the importance Downing Street placed on the Union.
He said: "This Barnett boost means the nationalists have significantly more money to invest in key areas than they thought.
"That's cash that, were they to have their way and separate Scotland from the rest of the UK, they wouldn't have."
Aberdeen North MP and the SNP's economy spokeswoman Kristy Blackman dismissed the offer as no more than a "pre-election bribe"
She said: "The reality is that the pre-election bribes do not mean an end to austerity, which we know has cumulatively cut the Scottish block grant by £12bn.
"Rather than undoing the damage caused by years of austerity, the Tories are pushing ahead with their reckless Brexit plans by wasting billions of pounds of taxpayers' money on a no-deal scenario – a policy which we know will cost thousands of jobs, hit the economy and harm people's livelihoods.
"The Chancellor must also address the £3.4bn share of the DUP's Brexit bung due to Scotland.
"The DUP have stated they will seek to review the confidence and supply agreement they have in place with the Tory government.
"It would be shameful if the DUP received more money before Scotland received the £3.4bn Barnett share."
Mr Javid's first financial statement from the despatch box saw a number of testy exchanges with Speaker John Bercow, who was unhappy with the political nature of his speech.
After Mr Javid branded Labour the "biggest threat to the UK economy", Mr Bercow said: "It really is very, very unseemly and I'm sorry to have to say that to the Chancellor.
"There is a procedure to statements of this kind, a very long established procedure, and it bothers me greatly that he in the course of a statement seems to be veering into matters outwith, not even tangential, but unrelated to the spending round upon which he is focused."