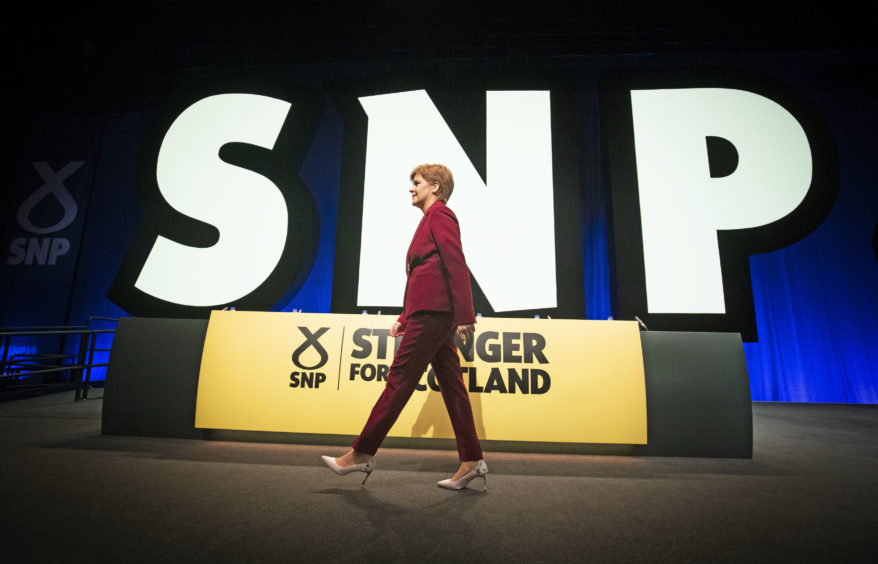 Nicola Sturgeon has been told to ditch her multi-million pound second independence referendum plan and instead invest the cash in schools.
It is believed indyref2 would cost in the region of £17million, roughly the sum of the 2014 poll.
The Scottish Tories have said that cash could be better spent hiring more than 700 new teachers.
Council areas across the north-east and Highlands have struggled to recruit and retain enough teachers for a number of years.
It was reported last month that pupils from Turriff Academy were being forced to travel up to 40 miles to be taught core subjects due to a lack of key staff.
Banff and Buchan Tory candidate David Duguid said: "The SNP has put its demand for a second independence referendum at the heart of this election campaign.
"The cost of staging the 2014 vote was nearly £16million, while £1.2million was spent on the white paper which has since been all but disowned by the SNP.
"We have widespread teacher shortages across the north and north east of Scotland under this SNP government.
"This money could be far better spent plugging obvious gaps in our children's education."
He added: "Education is supposed to be Nicola Sturgeon's number one priority – but instead we just have an obsessive focus on breaking up the United Kingdom at any cost."
The SNP's Banff and Buchan candidate Paul Robertson said Mr Duguid had "some cheek" raising concerns over the cost of another referendum.
He said: "He is a member of a political party that has presided over a decade of austerity, causing huge harm and damage to communities.
"His party also backs Brexit which would see the UK leaving the single market and customs union at a cost of more than 100,000 Scottish jobs, so he has some cheek pointing out the cost of a referendum."